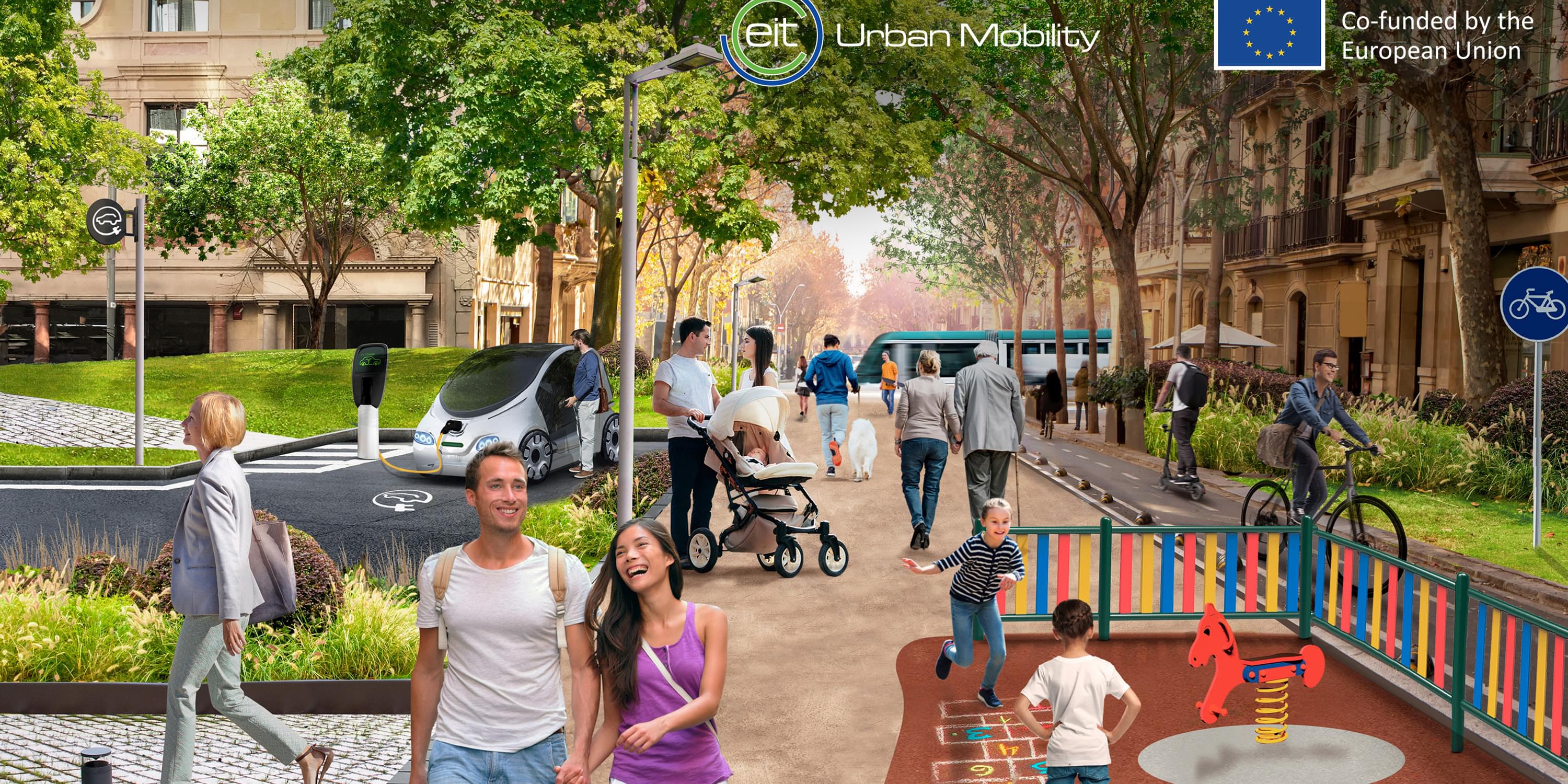 Ort

UnternehmerTUM
Lichtenbergstraße 6
80333 Garching

Google Maps

Teilen
EIT Urban Mobility InnovaCity 2022 features a 3-day Event in collaboration with Techstars Startup Weekend Mobility, co-located in four European cities: Munich, Barcelona, Budapest & Paris.

During this Urban Mobility Jam, you can expect a creative space and field of exploration to build prototypes of future mobility together with industry partners and coaches and to further develop product ideas using the design thinking approach. This creates a unique platform attracting students, companies, staff of municipalities, start-ups and researchers in the area of mobility.
Building on the huge success of InnovaCity from the past three years you can now join one out of four Urban Mobility Jams in 2022 aiming to create actionable solutions for some of our biggest mobility challenges!

Learn how to think, work, and build like a start-up in 3 days.

Tackle real-world mobility challenges presented by industry partners of each city
Learn how to use design thinking to create customer-centric solutions from our international team of mobility and start-up experts
Apply these essential skills in cross-sector teams
Grow your network with Europe's most important mobility organization - EIT Urban Mobility and join our community of mobility experts & entrepreneurs
Pitch your team's idea to a jury of mobility experts
Win awesome prizes that will help take your solution from idea to action
Who can apply?
Employees of the city, charged with mobility questions
Employees of a corporate, active in the mobility domain
Entrepreneurs, active in urban mobility
Students and researchers, eager to solve mobility challenges
Citizens, who want to shape mobility in their own city
By participating in the event, you grant the project partners and Techstars Startup Weekend permission to capture photos/videos of the event.
About InnovaCity
During EIT Urban Mobility InnovaCity 2022 about 200 innovators, entrepreneurs, mobility professionals and municipality staff will come together during four physical Techstars Startup Weekends Mobility for a European Mobility Competition.
You as a participant will join a diverse and international team in each city (Munich, Barcelona, Budapest, Paris) to create an actionable solution to solve these challenges – all within 2.5 days.
The winning team from each Startup Weekend will get a chance to be part of a global event at the end of the year: EIT Urban Mobility Global Week in Barcelona - exhibition passes and access to the start-up zone as well as an open stage
About Techstars Startup Weekend
Techstars Startup Weekend is an exciting and immersive foray into the start-up world. You'll meet mentors, investors, co-founders and sponsors to show you how to get more done faster - and, maybe even start a business.