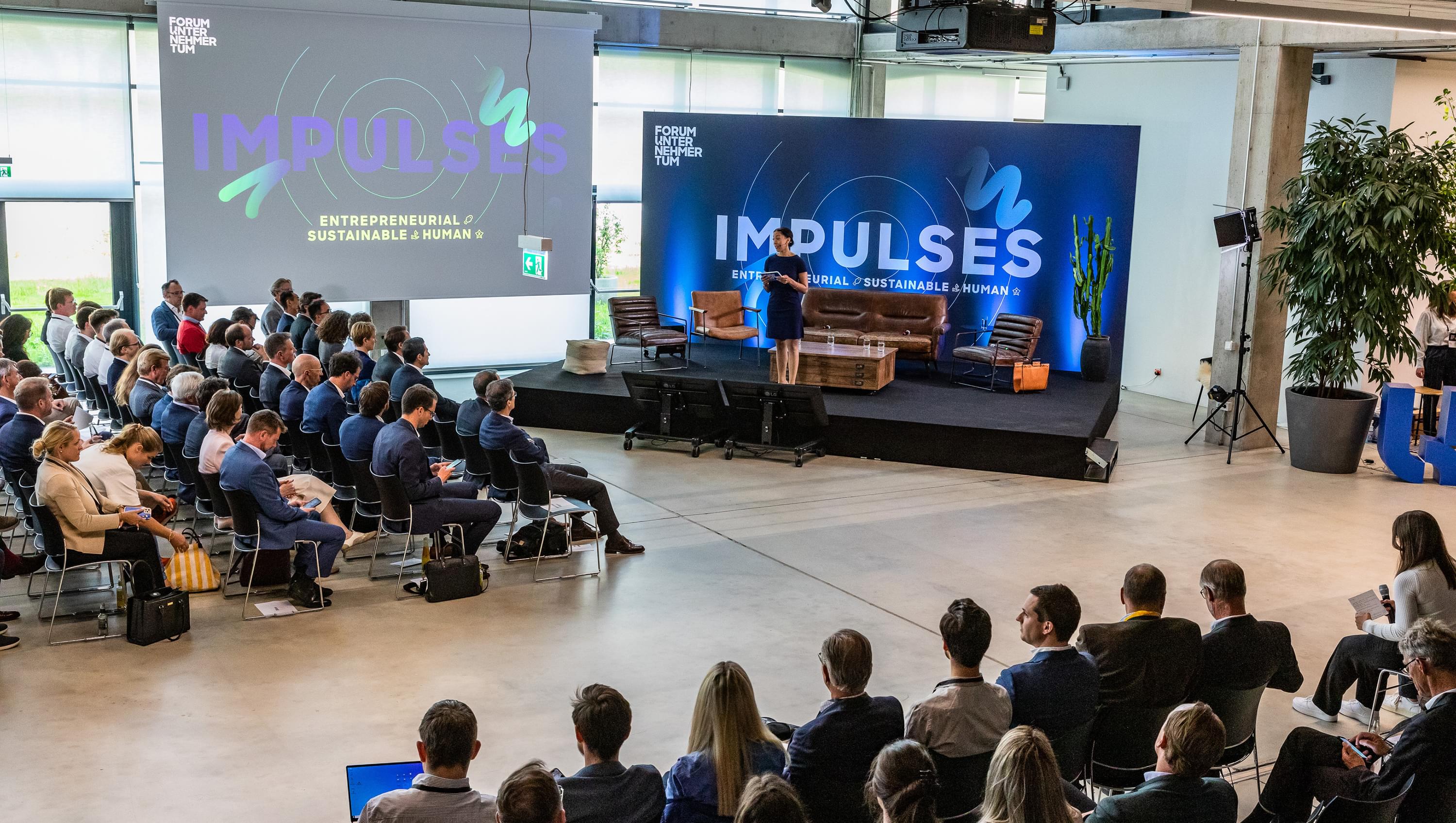 © Bert Willer
More than 430 international guests, three main areas of innovation, endless possibilities: The high-profile networking conference Forum UnternehmerTUM offered a space to spark innovation once more.
On June 2, 2002, the Forum UnternehmerTUM took place at the Munich Urban Colab, the center for innovation and business creation by the City of Munich and UnternehmerTUM opened in 2021. More than 430 change-makers and international guests met at the event – from founders and company representatives to investors and scientists. The stage program focused on vital areas of innovation with a mix of keynotes, panels, fireside chats, and short impulse speeches – complemented by a start-up exhibition and networking opportunities over drinks and food.
Sparking Ideas and Impulses – a Base for Action
At the core of the program were three topics that are and will continue to be shaping our economy and society:
Future Start-up DNA: How can we enable solution-oriented ventures to change our world for the better?
Leading AI: How can we leverage responsible and human-centered artificial intelligence in Germany and Europe?
NextGen2042: How can family businesses secure their future and co-create a sustainable future?
These align with the general outlook of UnternehmerTUM in 2022. Celebrating our 20th anniversary, we want to lay the foundation for the next decades. Our campaign "Impulses: entrepreneurial, sustainable, human" brings the innovation network together to speak up and act for a liveable future in Germany and Europe even more.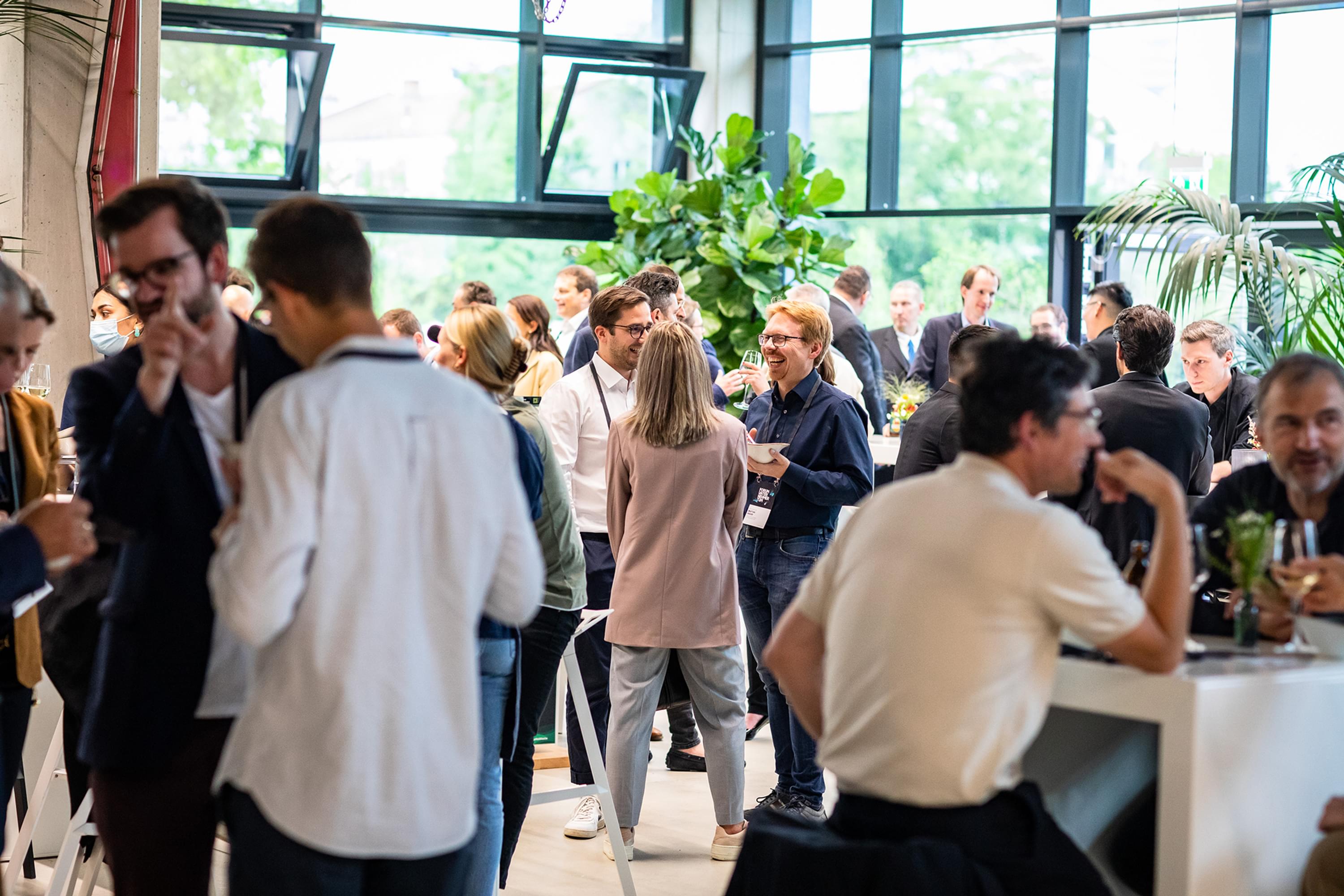 © Bert Willer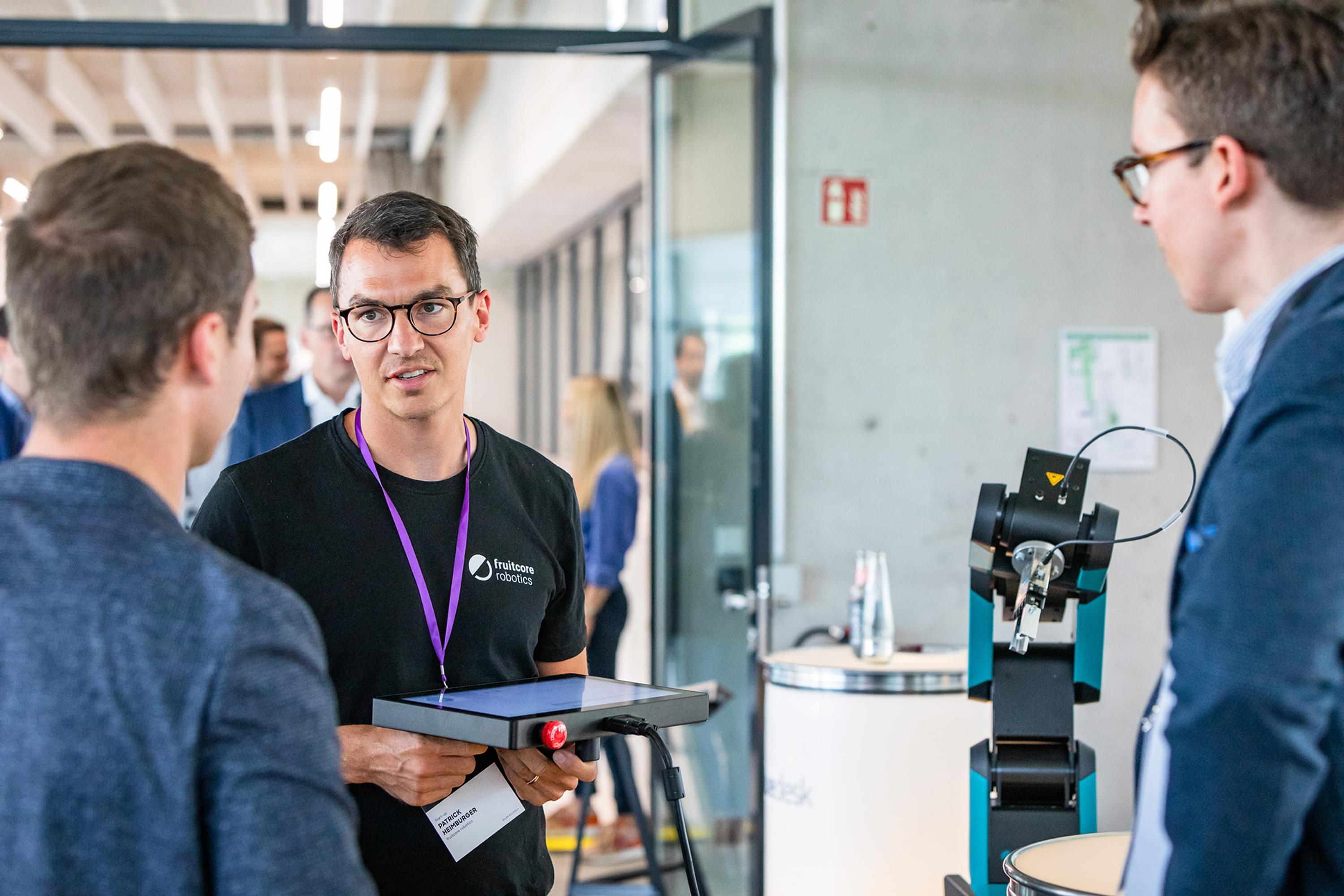 © Bert Willer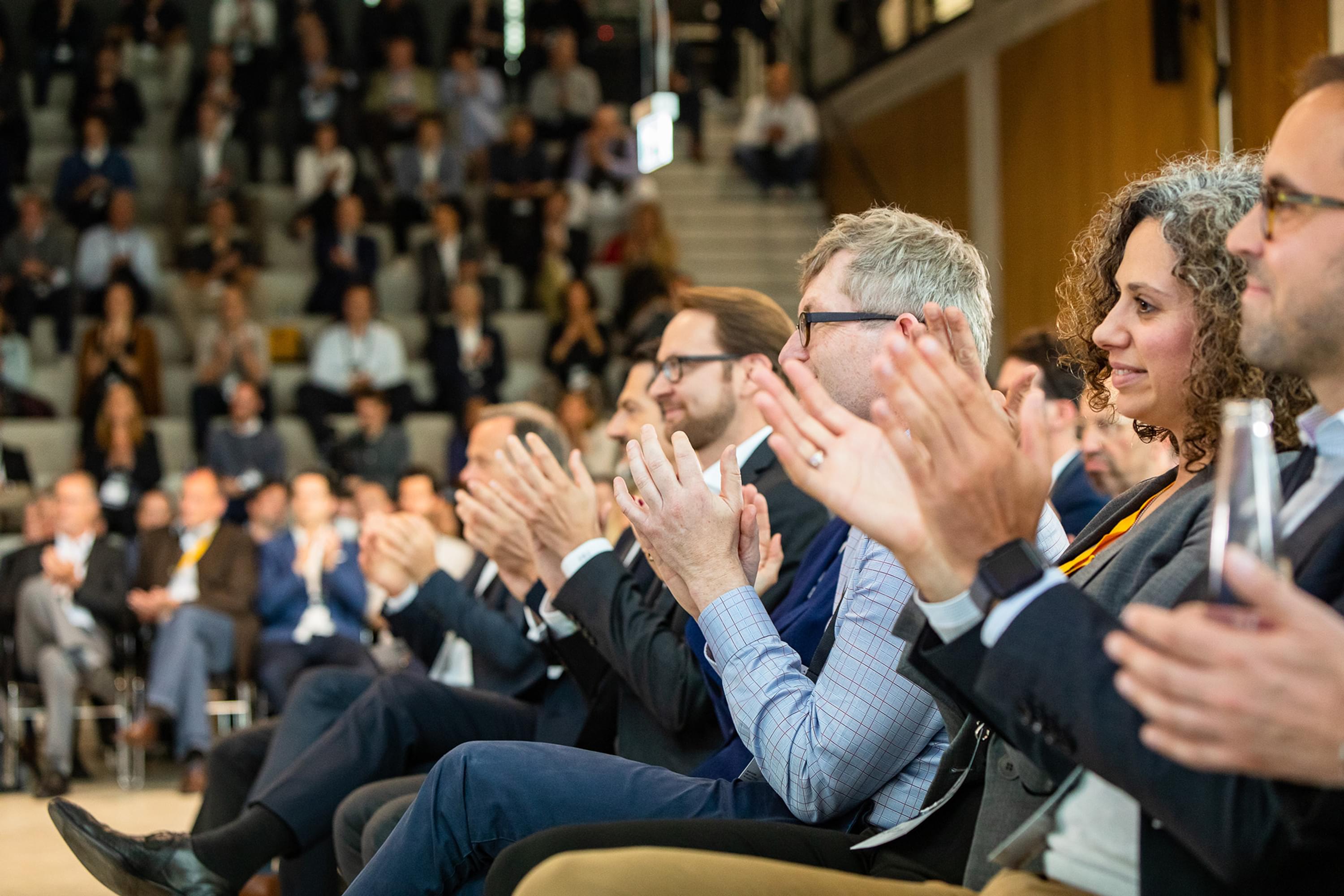 © Bert Willer
Keynotes and discussions among industry leaders, passionate founders, and innovators at the Forum UnternehmerTUM stages were the starting point for more: engaging conversations between the guests and the foundation to turn these into tangible action. After more than two years of pandemic restrictions, we felt the joy of coming together reflected in peoples' faces and their long conversations.
Collaboration Breeds Change
Our host Jennifer Sarah Boone brought it to the point in her opening address: "A lot is to be done, but it cannot be done alone." The theme of collaboration was evident throughout. Gyri Reiersen, founder and Chief Technology Officer of Tanso Technologies, emphasized in her opening keynote how climate change presents an obstacle we can only tackle together and at large. Founder and CEO of UnternehmerTUM, Prof. Dr. Helmut Schönenberger said: "Our world is full of challenges – it is important to find answers and solutions by innovation. Our mission is to provide the perfect platform for the next generation of innovators."
These innovative solutions don't come without risk – as both Prof. Dr. Thomas Hofmann, President of the Technical University of Munich, and Thomas Saueressig, Member of the Executive Board of SAP SE, stressed in the opening panel. Entrepreneurs and innovation drivers should embrace risk and opportunity more often to really move forward.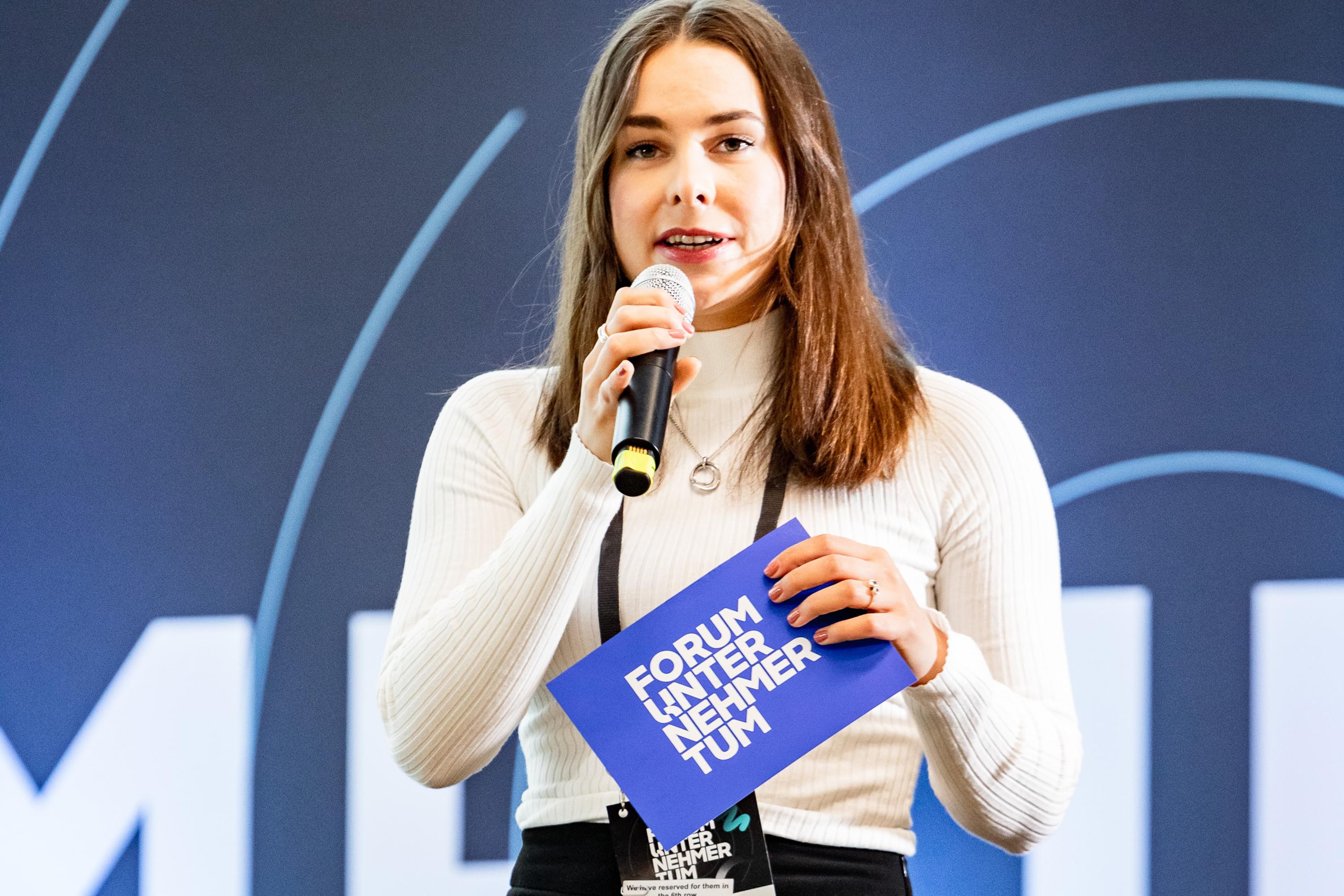 © Bert Willer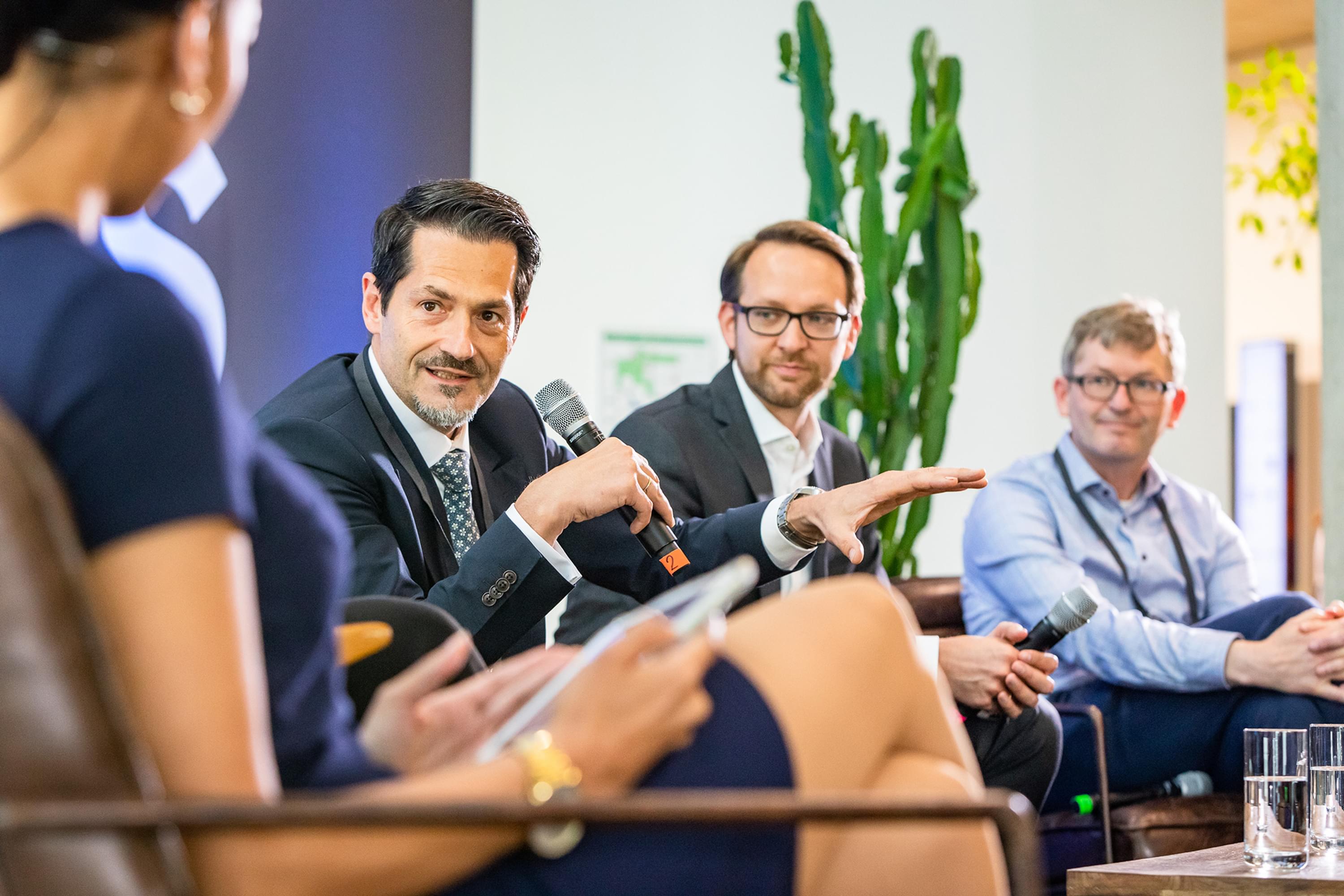 © Bert Willer
The Next Wave of Family Businesses and AI
Next to start-ups, established companies are part of the conversation – and the solution. And family businesses are more innovative than their reputation, as the panel guests showed. Anna Hörmann, for example, Managing Director of Hörmann Warnsysteme GmbH, believes that enabling and empowering employees is one of the ways to achieve positive change. In the panel discussions, Christian Haub, Managing Partner of the Tengelmann Group and Chairman of the Management Board of Tengelmann Twenty-One KG, Sebastian Kuss, Managing Partner and co-founder of EMH, and Fabian Kienbaum, Co-CEO of Kienbaum Consultants International also shared their experience. Start-up collaborations might be another option, as the team of our initiative FamilienunternehmerTUM said.
Steffi Czerny, Managing Director of DLD, said that the intergenerational dialogue is invaluable to prepare for the next technological shift. Complemented by the willingness to take risks, follow a long-term vision, and realize with speed, as Ann-Kristin Achleitner, TUM Distinguished Affiliated Professor, entrepreneur, and Supervisory Board Member of UnternehmerTUM, stated.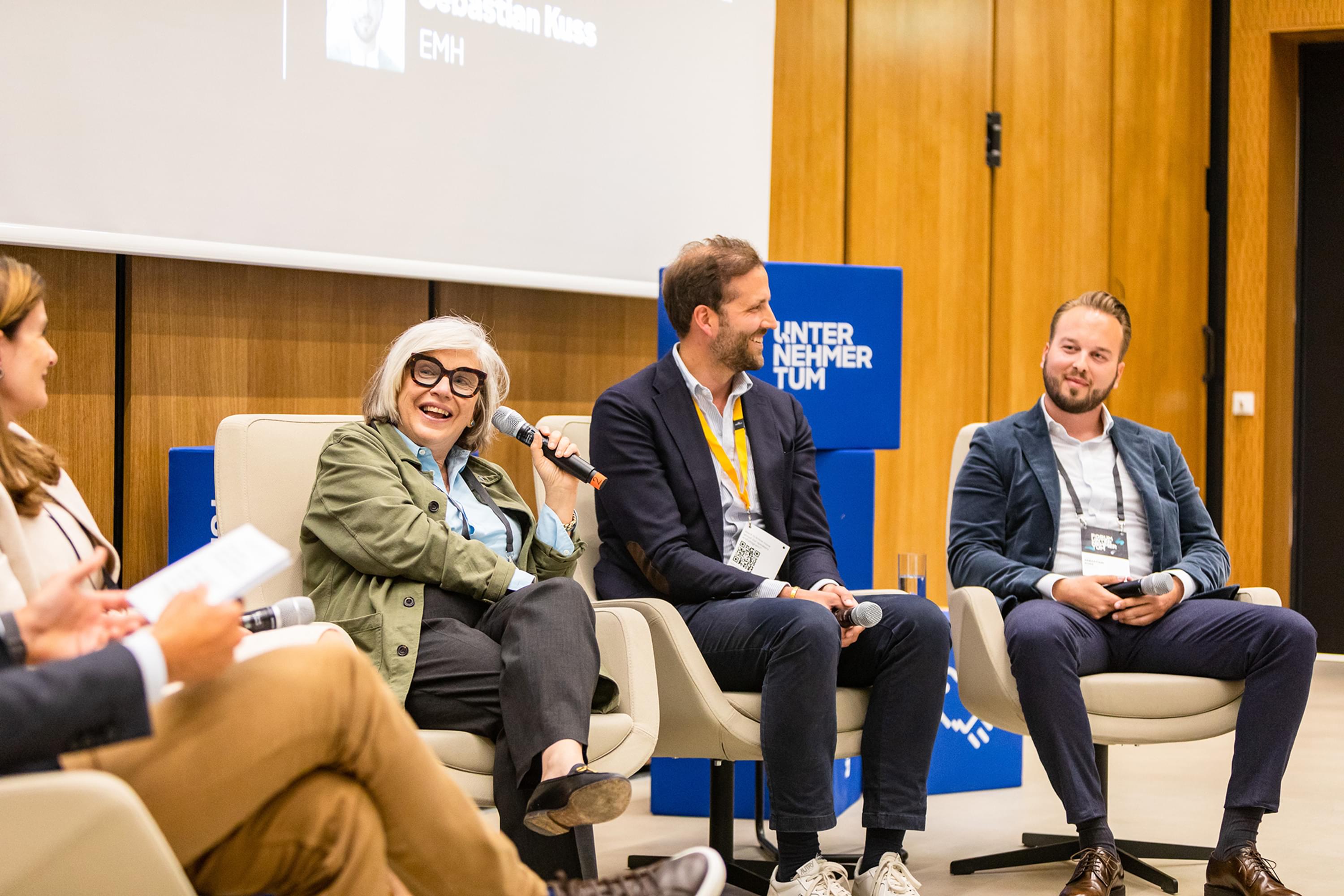 © Bert Willer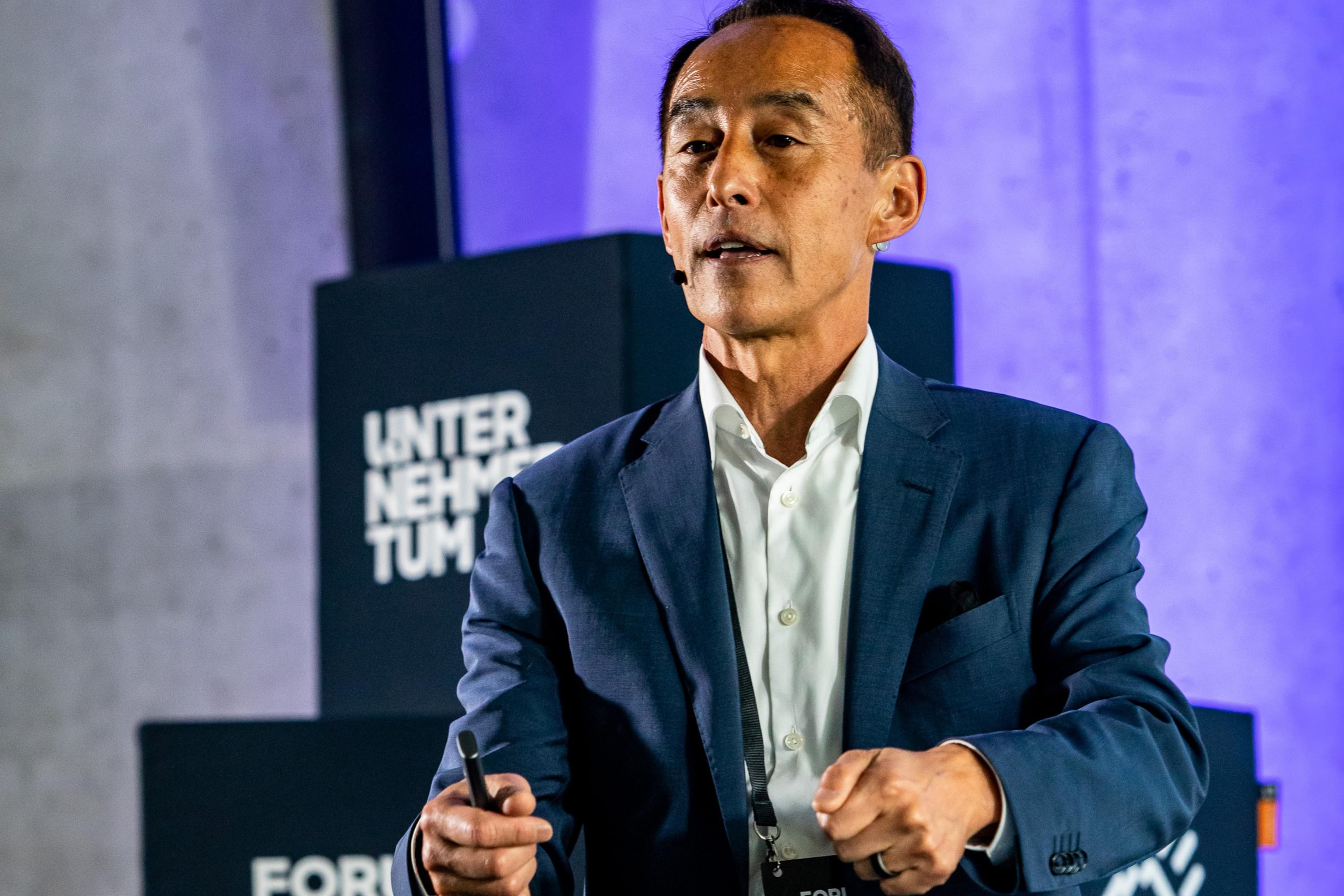 © Bert Willer
To connect the dots – and the data – leaders, technological experts, and entrepreneurs must work together to find solutions. On the "Leading AI" stage, we heard about how we can use artificial intelligence to tackle climate change, among other deep dives, and what the (European) ecosystem has to do next to apply the technology and to create value.
Looking Forward to Next Chapters
We hope these impulses for economic and societal shifts and tech innovation inspire our guests and network to activate the change our society seeks! As founder Gyri Reiersen said: "If everybody comes together, we can make things happen. Nothing is impossible."