As a journalist and media representative you will find current press information and material on all services and offers of UnternehmerTUM here.

Your contact
With us, you'll find qualified contact persons and experts on current technology topics as well as on everything relating to business entrepreneurship – from Germany as a location for founders to start-up support and the securing of start-up seed money. We'll also be happy to link you up with other start-ups and with our portfolio companies, too.
Chief Communications Officer

Sabine Hansky

Senior Communications Manager

Markus Bosch

Communications Manager

Jasmin Eigemann
Company Profile
UnternehmerTUM – Europe's Leading Center for Innovation and Business Creation
UnternehmerTUM is a unique platform for the development of innovations. UnternehmerTUM actively identifies innovative technologies and initiates new business through the systematic networking of talents, technologies, capital and customers.

UnternehmerTUM offers founders and start-ups a complete service from the initial idea to IPO. A team of 240 experienced entrepreneurs, including scientists and investors, supports start-ups with business creation, market entry and financing – also with venture capital.

For established companies, a team of experienced consultants offers access to the UnternehmerTUM ecosystem. UnternehmerTUM has many years of expertise in the development of innovation strategies and the implementation of technology-driven business ideas.

Founded in 2002 by the entrepreneur Susanne Klatten, UnternehmerTUM is the leading center for innovation and business creation in Europe with more than 50 high-growth technology start-ups every year - including Celonis, Konux and Lilium.
Topics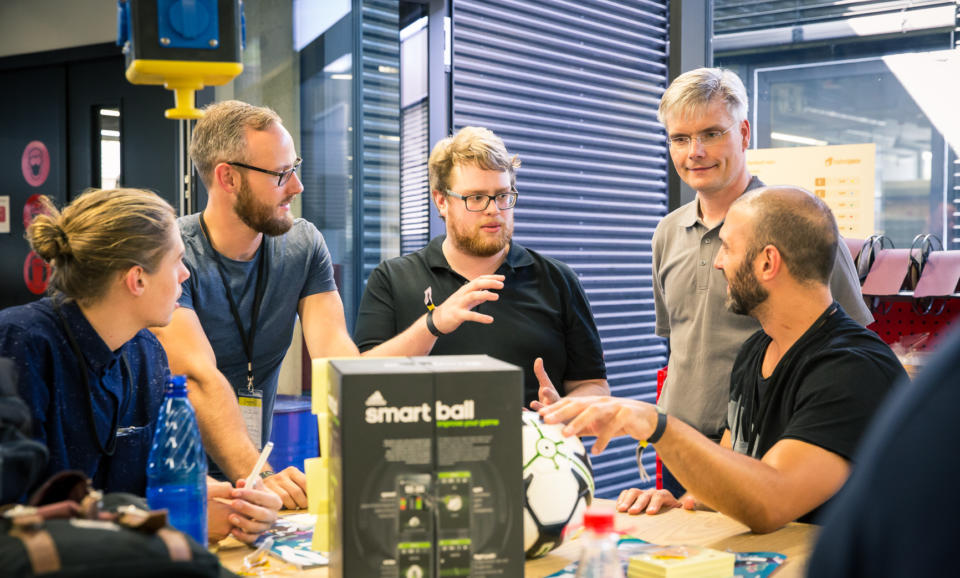 Start-ups: Incubation and Acceleration
The XPRENEURS incubator supports early phase high-tech start-ups to develop their business model.
The Tech Founders accelerator prepares start-ups for their first round of risk capital and helps them to establish strategic collaborations with established companies.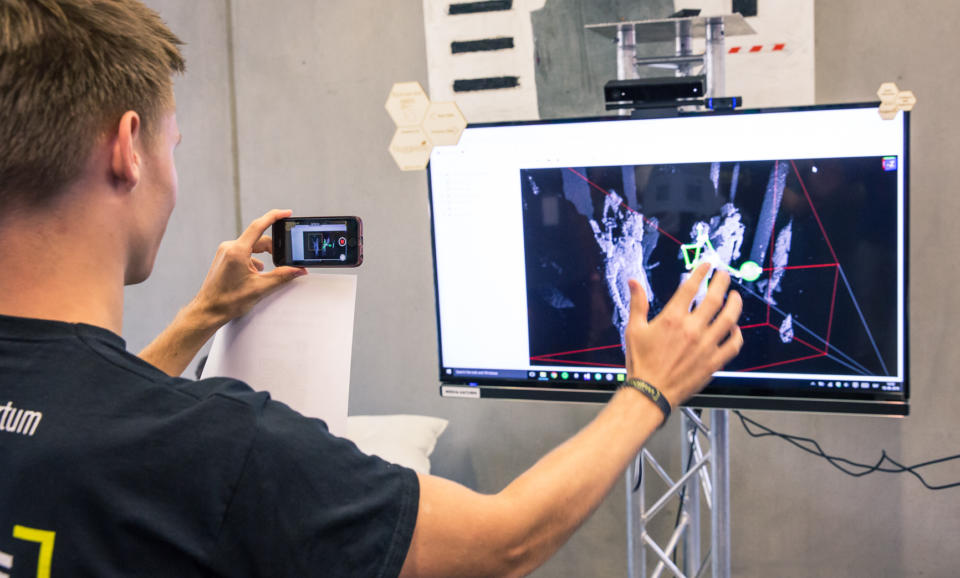 Applied Artificial Intelligence
The not-for-profit initiative appliedAI drives forward AI applications. It promotes an open exchange between research, business and founders, qualifies employees and managers in its in-house AI lab while also providing business consultancy to companies. appliedAI regularly publishes an update of its "landscape map," initially published in 2018. The map contains the most important AI start-ups in Germany, with the objective of documenting relevant developments in the AI field.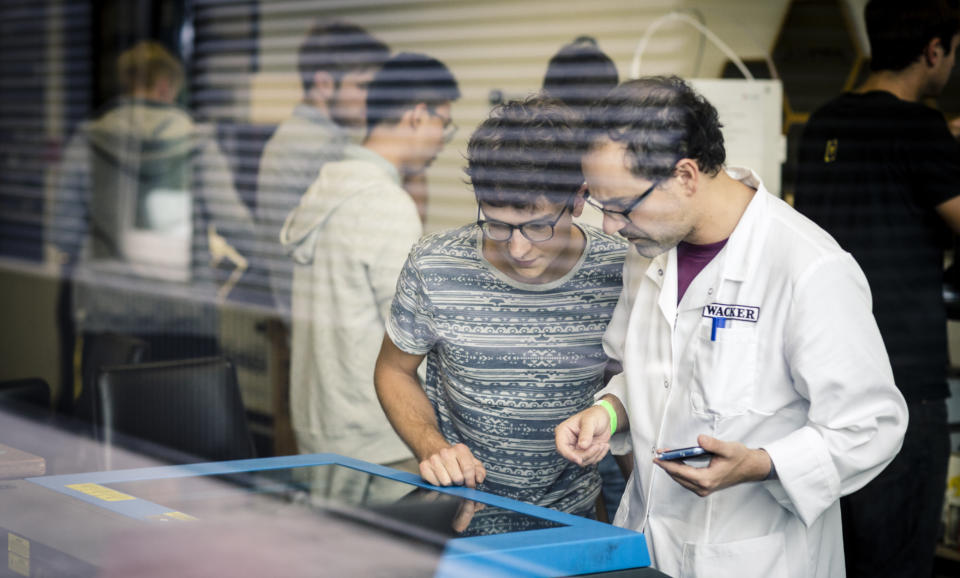 Established Companies: Corporate Innovation
UnternehmerTUM Business Creators develops innovation strategies and business models for established companies and implements them together with customers and start-ups.

The Digital Product School offers students, graduates and employees from established companies the opportunity to develop digital products and interdisciplinary teams. The Digital Business Lab, primarily geared toward medium-sized businesses from Bavaria, provides hands-on support to help them bring about digital transformation.
The three-day TECHFEST Munich hackathon brings together established companies and young talent from all over Europe. The 300 participants from a wide range of tech disciplines develop solutions for the companies' challenges and establish these as prototypes.
Through the TechFounders accelerator, companies can get in touch with growth-oriented start-ups with the potential to provide fresh impulses to the industry partners. The young companies in turn benefit from the large companies' resources, networks and knowhow.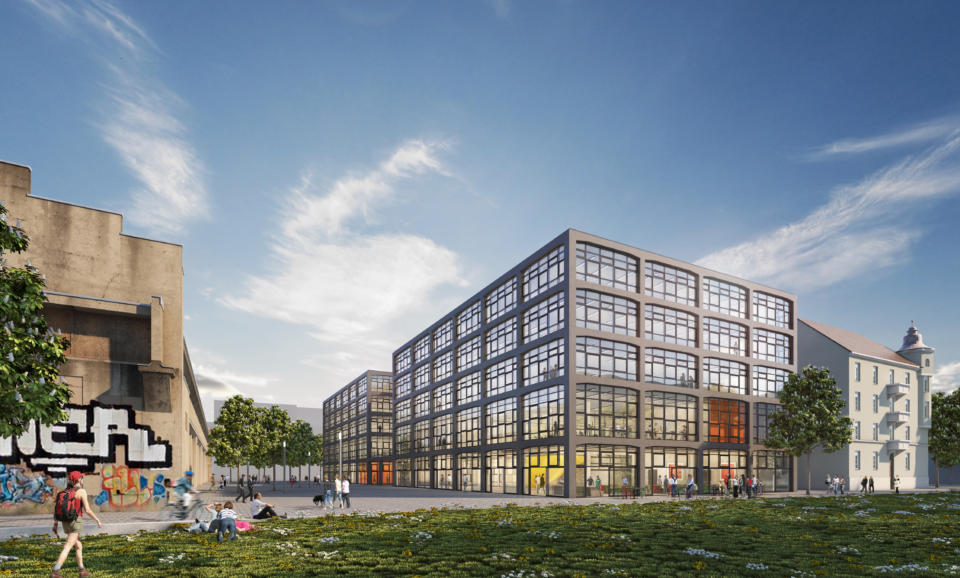 Smart City
Starting in 2021 at the Munich Urban Colab, start-ups, corporates and talent will get to work together on sustainable solutions for the urban challenges of the future.
BEFIVE, as a central innovation and digitalization platform, designs the future of construction and buildings as well as infrastructure operation.
In the Digital Hub Mobility, large automotive companies and mobility service providers, suppliers, tech start-ups and partners from research, public authorities and the digital industry collaborate to develop mobility concepts and solutions for the future.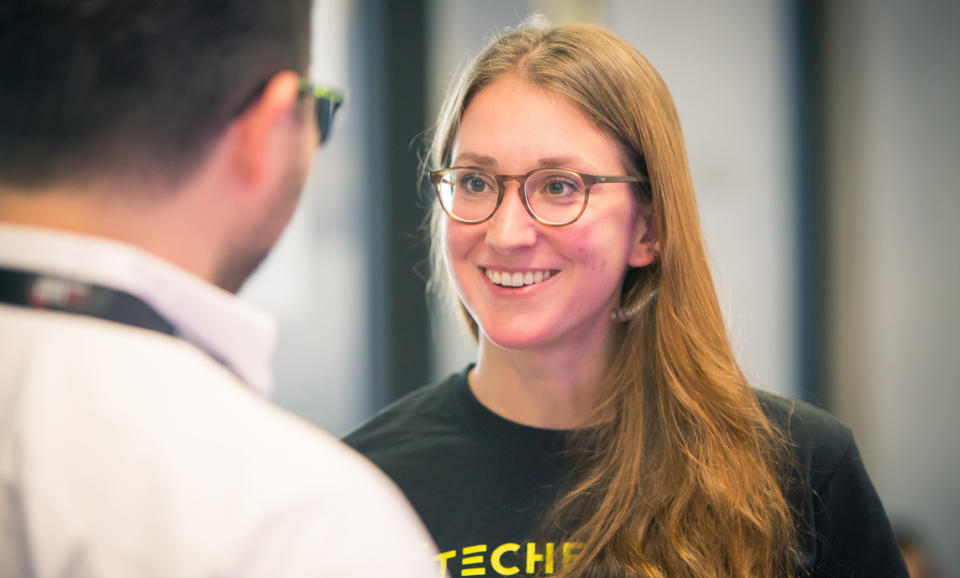 Diversity
Die Initiative Women.start.up! begeistert und qualifiziert Frauen für die Gründung eines Tech-Start-ups.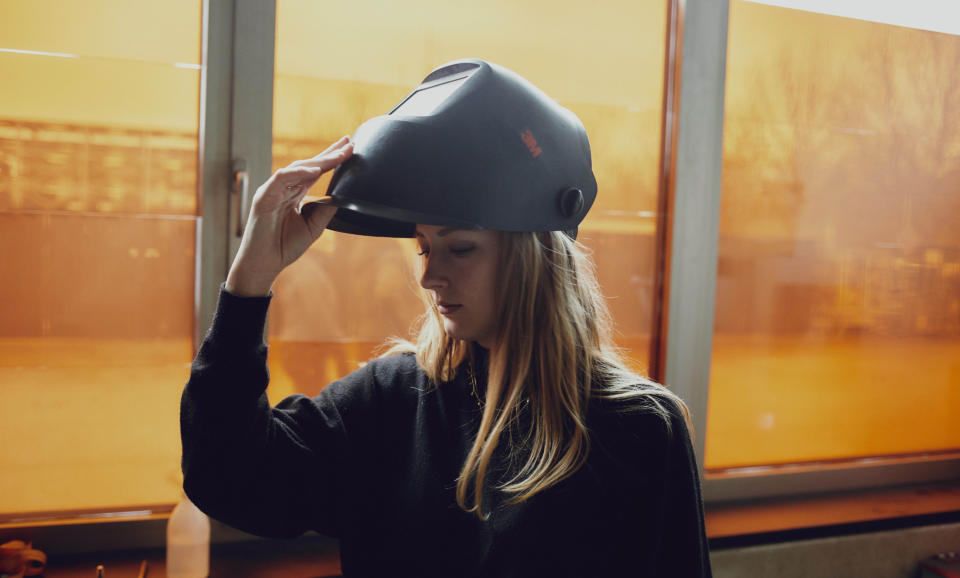 Prototyping and Small Series Production
The MakerSpace is a publicly accessible high-tech workshop. This is a 1,500 square meters space where companies, start-ups and creative thinkers can make prototypes and small series using cutting-edge machinery such as 3D printers.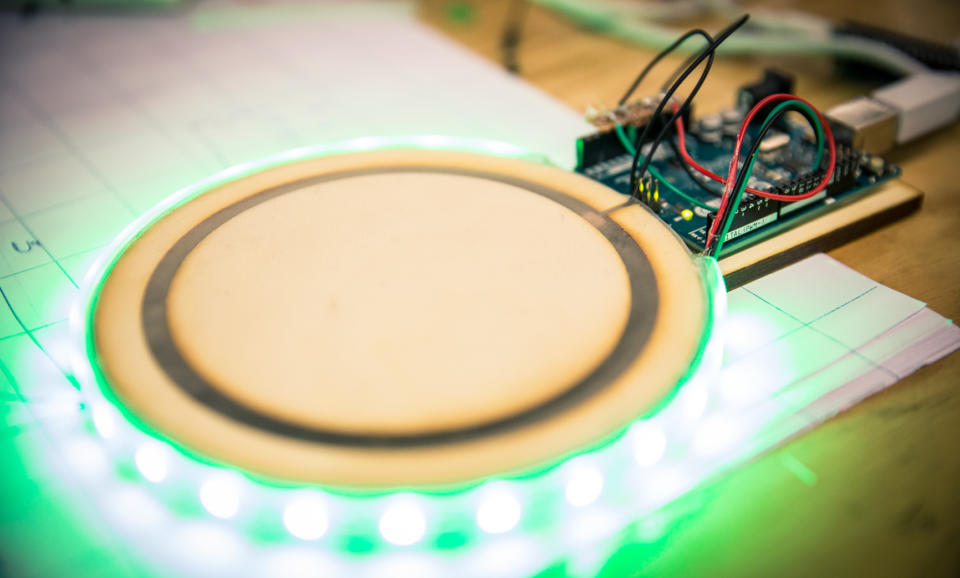 Venture Capital
UnternehmerTUM Venture Capital Partners (UVC Partners) is an early-stage venture capital corporation that makes targeted investments in technology-based start-ups from the German-speaking regions.
Events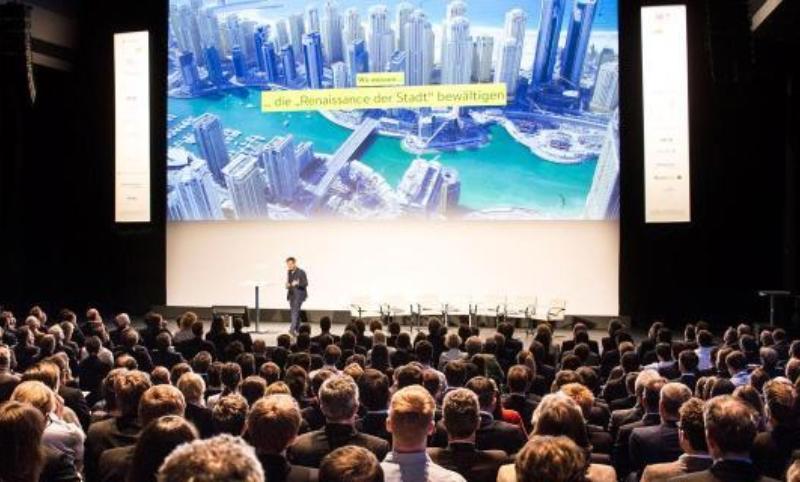 Forum UnternehmerTUM
With over 850 guests from the world of politics, science and business, Forum UnternehmerTUM is one of the largest and most notable events for Germany's startup scene. The Forum traditionally provides a platform for discussions around current topics on entrepreneurship and innovation.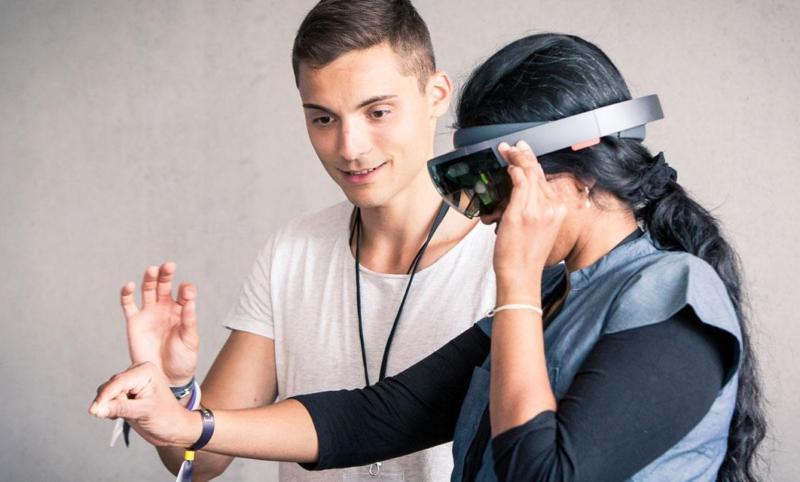 TechFounders Demo Day
TechFounders is an accelerator that prepares start-ups for their first venture capital phase and helps them to establish strategic collaborations. The Demo Day comes at the end of a 20-week program and is when the start-ups present their business idea to over 100 corporates, investors, business angels and media representatives.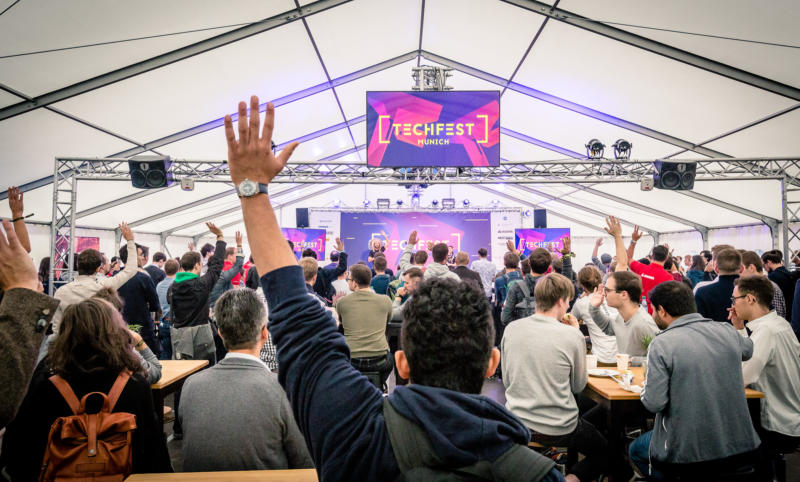 TECHFEST Munich
The three-day TECHFEST Munich hackathon brings together established companies and young talent from all over Europe. The 300 participants work on solutions for the companies' challenges and implement them through prototypes.
---