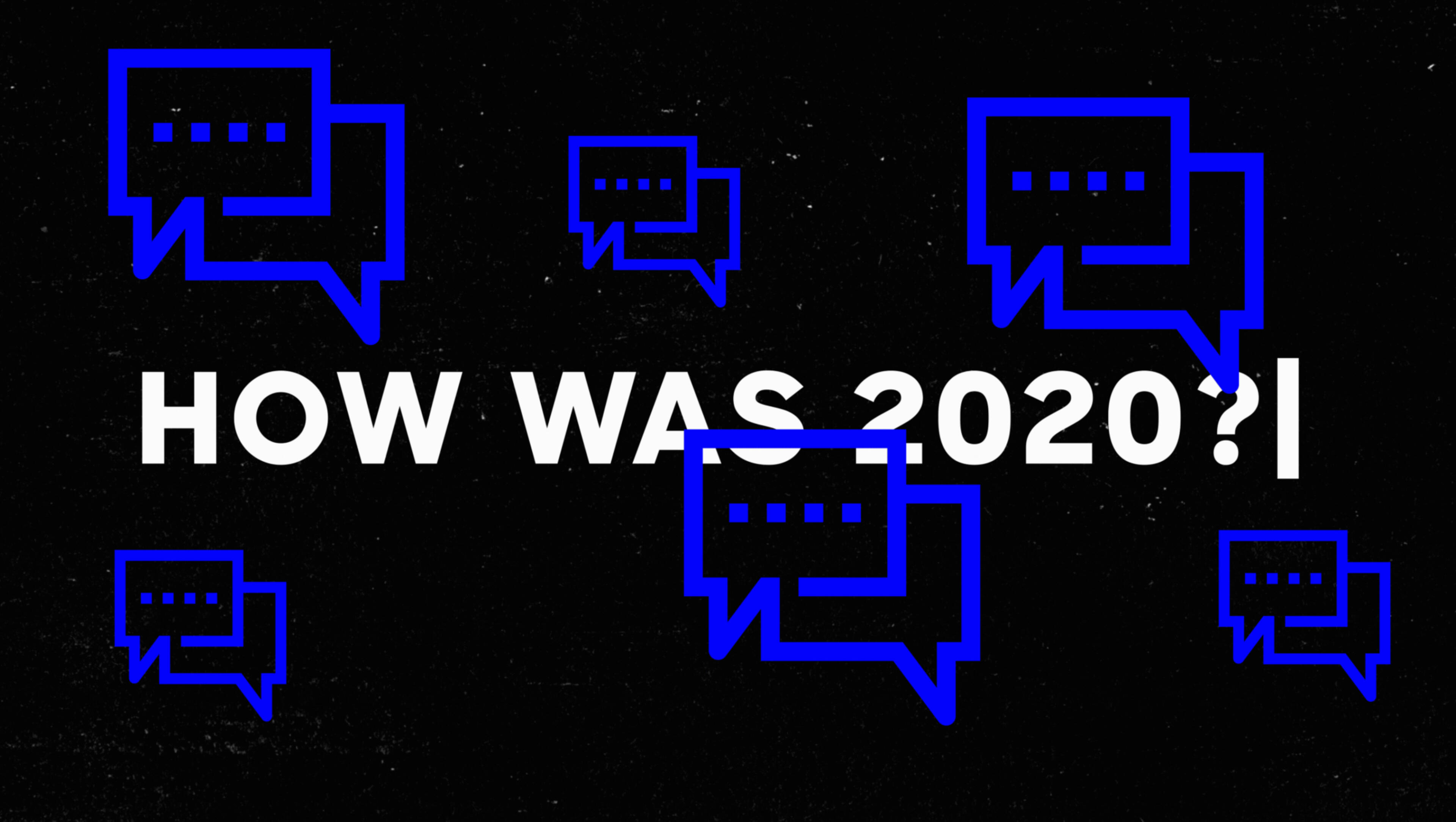 2020 - and everything is different!
We are bidding farewell to a year of major changes - a year that has once again made us aware of the value of health and focused our attention on what is essential. We've learned that we can also look each other in the eye through a screen and achieve our goals together. Although we spent a lot of time at home, we have gained new spaces for cooperation. We are together and at the same time closer to ourselves. And we're taking this trust and newfound courage with us into an exciting year of 2021.

Listen to our team look back on the last twelve months!
Voices from 2020 - with a click in the settings bar, you can activate the English subtitles.
More Voices
1. What have you learned in 2020 that will help you next year?
"The year 2020 - characterized by flexibility, innovation, and many uncertainties. In the professional as well as in the personal context, it has taught me that life goes on, that we shouldn't lose optimism, and to accept challenges."
Anna, International
"I have learned that even innovation and product teams can develop creative digital products without ever seeing each other in real life."
Thomas, Management
"In 2020, I learned that - if needed - we humans are able to quickly adapt and tackle challenges together, no matter the size of the boundaries and hurdles in front of us."
Christian, Entrepreneurship and Tech Education
"We have learned that you don't have to sit together to work together. You can work, learn and be creative very well with digital tools like Miro."
Kirstin and her team at the Digital Hub Mobility
"Because of Corona, I was less busy in my personal life and realized that spontaneously arranging to meet someone or just having a little more time for myself is good. And hopefully, I will be able to maintain this calmness next year as well - following the motto: less is often more."
Constanze, International

2. What is a good way to promote team spirit when working remotely?

"It's important to also talk about private things sometimes. So we've actually put in a second Daily every day where we talk about business but we also have a little bit of room for other things - which is a lot of fun and keeps up the team spirit."
Kirstin and her team at the Digital Hub Mobility
"In a successful remote team, trust and communication is the key. It needs continuous attention to create personal connections and to achieve project goals."
Anna, International
3. What background can you recommend for remote meetings?
"The best Zoom background for business meetings is the one where I took a video of myself looking onto the screen and occasionally nodding - because the best background is the one that saves you some of the many calls."
Christian, Entrepreneurship and Tech Education
4. What gift do you give away this Christmas?
"The best gift to give away this year is a reliable and fast internet connection and a great headset. Simple joys."
Christian, Entrepreneurship and Tech Education
"I give away a handicraft instruction for building a height-adjustable desk."
Kirstin and her team at the Digital Hub Mobility

5. Why can we look forward to 2021?
"I have learned that when we at UnternehmerTUM see ourselves as one, we're so much stronger than individually. And I am simply looking forward to 2021, the Munich Urban Colab, and everything that we'll experience together."
Florian, MakerSpace
"We are all looking forward to a bit more normality in 2021, I think, and to being able to enjoy life."
Christian, UnternehmerTUM Business Creators
"What gives us hope for next year? Well, the vaccine."
Kirstin and her team at the Digital Hub Mobility