News
Erasmus for Young Entrepreneurs: The art of being open to opportunities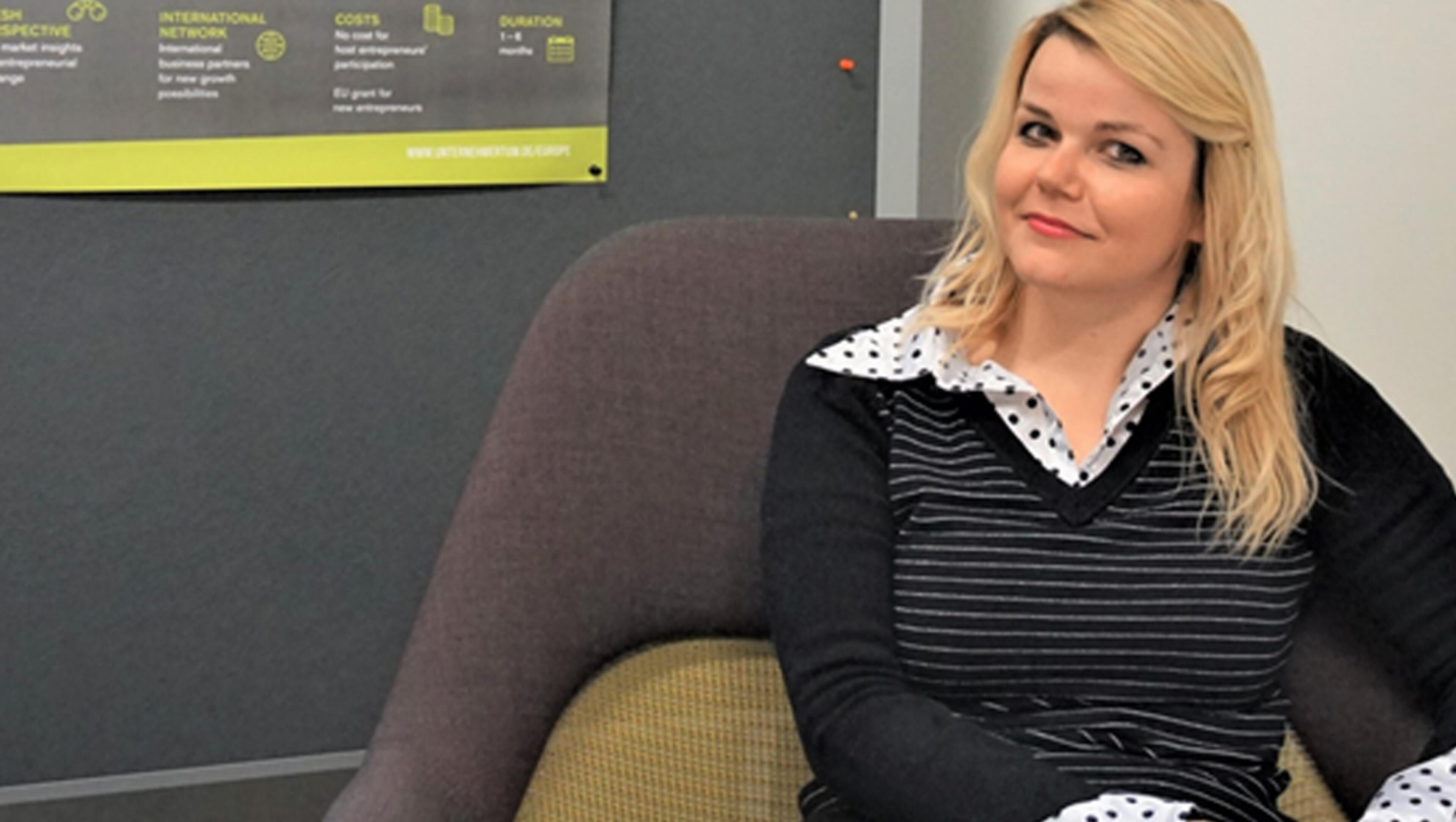 Maruša Pozvek, a young LegalTech entrepreneur from Slovenia, came to Munich to collaborate with Lex Tan, founder of MotionsCloud UG and experienced entrepreneur in FinTech, within the scope of the European entrepreneurial exchange programme "Erasmus for Young Entrepreneurs" (EYE). This programme gives intending business starters and experienced entrepreneurs from all over Europe the possibility to work side by side and share their knowledge. As main EYE contact point for Germany, UnternehmerTUM met Maruša to discover more about her success story.
Maruša is a highly motivated and trained tax lawyer and Ph.D. student at the University of Maribor, Slovenia. Through her studies she got the idea to develop a software solution for tax consultants, which provides online legal services, thus combining law with technology. Her aim: to simplify the expensive, confusing and time-consuming processes for companies and consumers: "In law, everything is still manual. So I thought, what if I could create something that would make their work easier? EYE is for me the opportunity to get feedback about whether my idea really helps people".

Learning to code as a Lawyer
After being accepted in EYE, she was connected through UnternehmerTUM Tech-entrepreneurs network to Lex Tan, whose startup offers a Mobile & AI claims solution to digitize and automate insurance claims. This perfect match allowed Maruša valuable business operation insights in the LegalTech field. As a lawyer, she had little contact with technology and AI until she discovered the benefits for the realization of her idea: "I had never suspected that someday I would have learnt how to code. It is a really exciting period of my life and I think that the playful handling of challenges is the core of the entrepreneurial spirit."
Valuable experiences from UnternehmerTUM programs
Maruša has gained benefits from numerous UnternehmerTUM programs: In Bootcamp 4 Scientists, a skills training for researchers, she learned to identify and develop market opportunities and business models; the Team Development Workshop supported her in building her team in terms of collaboration and division of tasks; last but not least, she attended events like the Hack&Talk and the International E-Night, which bring together experienced and new Tech-entrepreneurs. She is currently working on the market validation of her project and adapts her business plan according to the feedback. She is also building her team of technology experts to take her business to the next level and expand future market access. "Through the UnternehmerTUM Innovation Centre I benefit from an enormous network of entrepreneurs and numerous programmes that help me to improve my product".
Be open: There are countless opportunities!
Maruša now knows what is important when founding a company, how to build up a team and find important partners. The start-up ecosystem gave her the opportunity to present her project to experts and exchange experiences, giving her an excellent start to her entrepreneurial career. The most important lesson Maruša learned: "I learnt the importance of being open minded because there are infinite possibilities and doors that can be opened in any situation — we just need to learn to see them. Obstacles that we see on the way are most of the times only in our head".