News
Honorary professorship for Dr. Helmut Schönenberger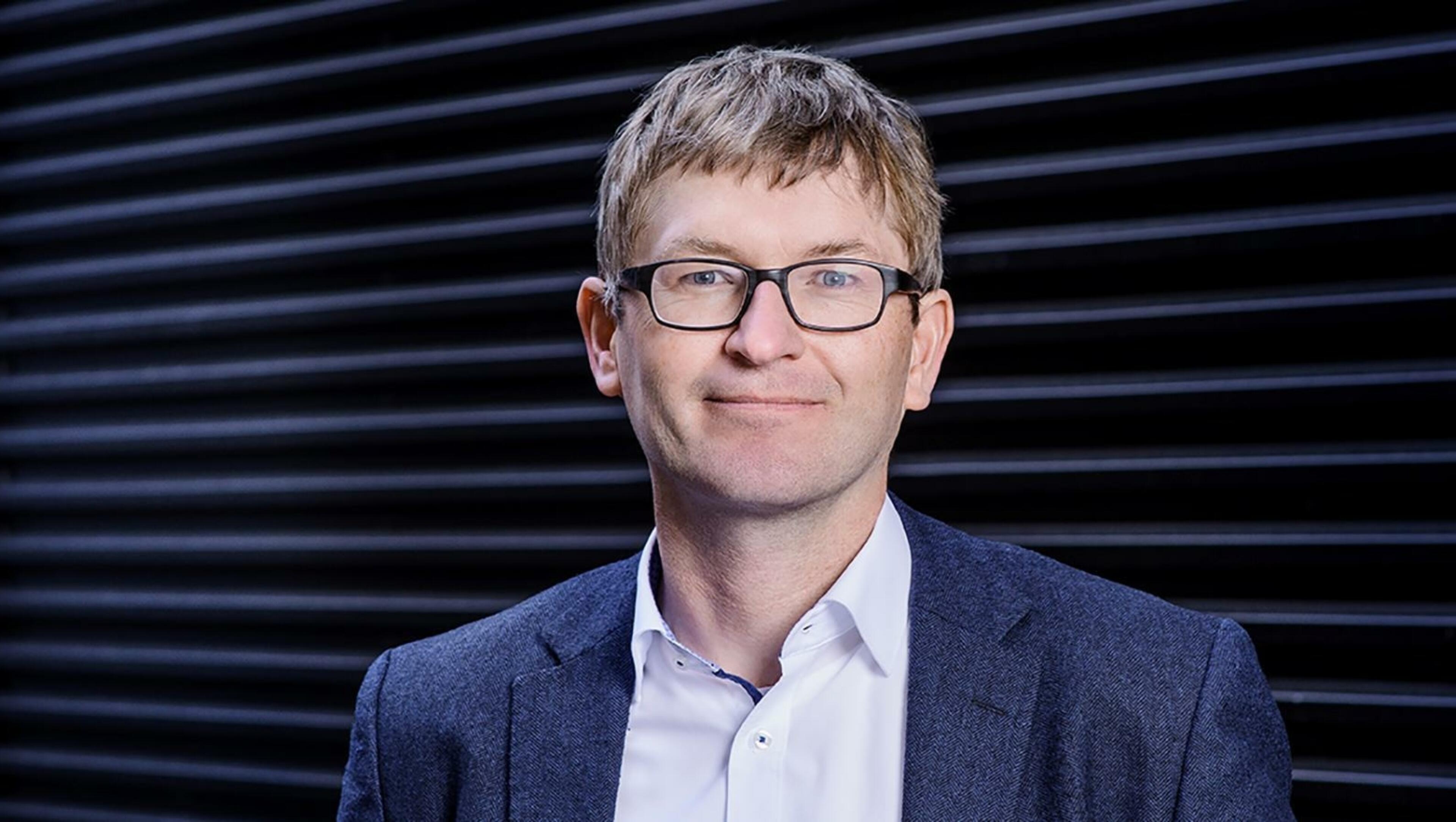 Dr. Helmut Schönenberger (47), co-founder and CEO of UnternehmerTUM, has been appointed honorary professor at the Technical University of Munich (TUM). His mission: to turn even more high-growth startups from the university environment into market leaders of tomorrow.
At the TUM Entrepreneurship Research Institute (TUM ERI) of TUM School of Management, Dr. Schönenberger is now part of the professorship. He represents the focus "Entrepreneurship Practice" in the field of business administration, contributing his twenty years of startup experience which he has gained in particular through the founding and development of UnternehmerTUM and the support of a large number of startup projects.

Commitment to Entrepreneurship Education
Schönenberger brings with him experience in teaching: for 15 years, he has been leading the lecture "Innovative Entrepreneurs" which offers students an introduction to the topic of founding as well as access to TUM's entrepreneurial ecosystem. Beyond that, he contributes to the arrangement and advancement of entrepreneurship education at TUM together with the professors at TUM School of Management and UnternehmerTUM's Entrepreneurship Education team.
At TUM School of Management, the Entrepreneurship Education is represented by the following professors:
TUM ERI
Prof. Dr. Dr. Holger Patzelt, Chair of Entrepreneurship
Prof. Dr. Oliver Alexy, Professorship "Strategic Entrepreneurship"
Prof. Dr. Nicola Breugst, Professorship "Entrepreneurial Behavior"
Prof. Hana Milanov, PhD, Professorship "International Entrepreneurship"
TUM Chairs for Entrepreneurial Finance
Prof. Dr. Dr. Ann-Kristin Achleitner, Chair of Entrepreneurial Finance
Prof. Dr. Reiner Braun, Chair of Entrepreneurial Finance 2
As an institute affiliated to TUM, UnternehmerTUM offers a wide range of entrepreneurial training courses and programs in addition to academic entrepreneurship teaching. These include TechTalents, Manage&More, UnternehmerTUM Trainings and the Executive MBA in Innovation & Business Creation which is conducted together with TUM School of Management. The department for Entrepreneurship Education at UnternehmerTUM is led by Oliver Bücken and Dr. Dominik Böhler.
Scientific work with a strong impact for practice
A personal objective of the CEO of UnternehmerTUM is to become even more involved in the supervision of practice-oriented scientific work, such as bachelor's, master's and doctoral theses. In addition to a gain of theoretical knowledge, Schönenberger also sees great potential for implementing innovative approaches from academia in practice. The students and PhD candidates will have the opportunity to develop solutions for society, bring new products and services to the market, create new initiatives for improving the innovation ecosystem and found new startups.
Schönenberger knows this implementation-oriented approach by experience. In his diploma thesis of 2000, "Universities as the Engine of Startup Networks in Technology Regions", he analyzed the entrepreneurial activities of Stanford University and TUM and proposed the establishment of an Entrepreneurship Center. With great support from Susanne Klatten and TUM President Wolfgang Herrmann, Schönenberger then had the opportunity to establish UnternehmerTUM GmbH together with Dr. Bernward Jopen.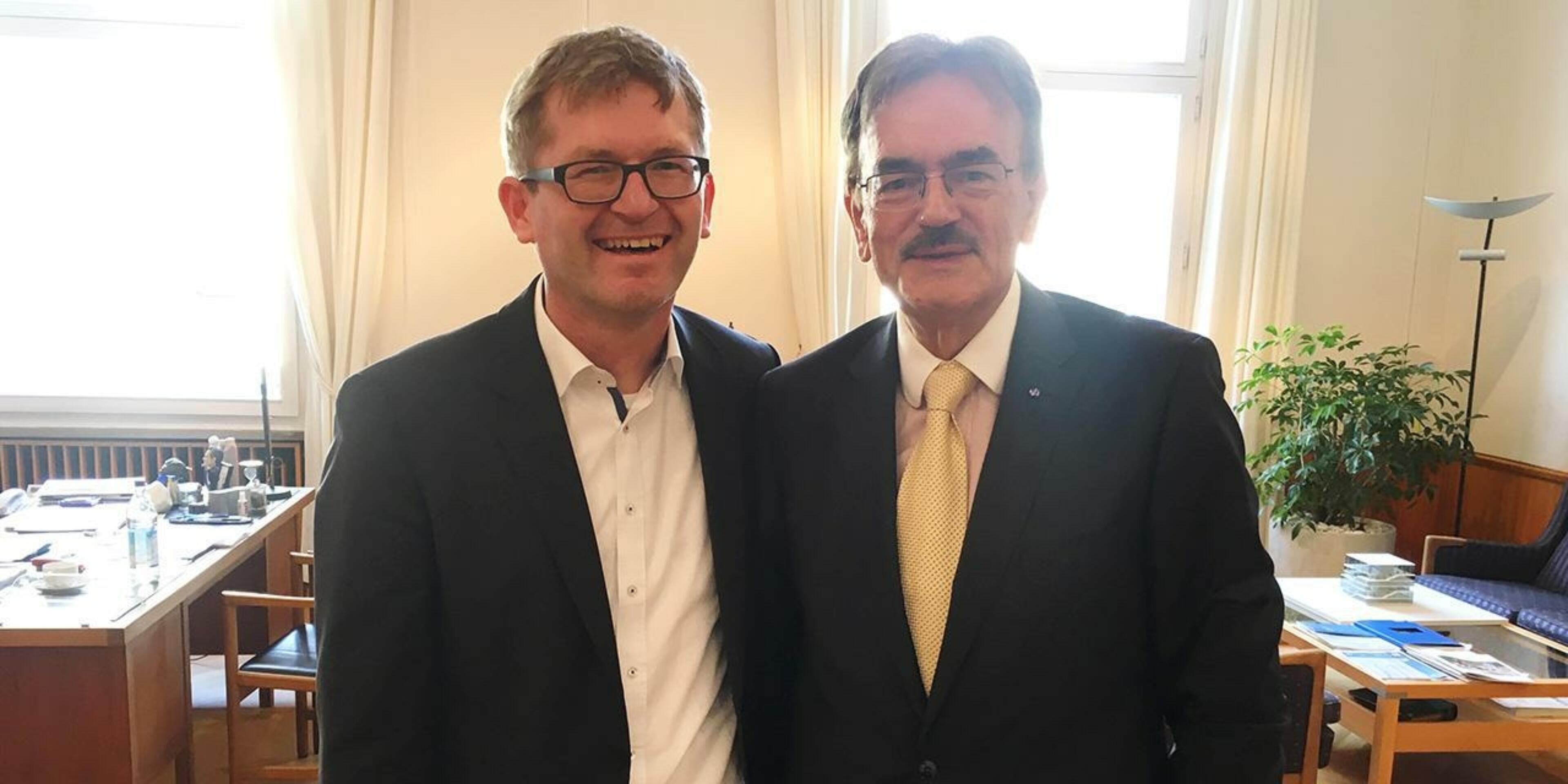 The role as a driver of innovation is taken on in other regions as well. The Technical University of Munich operates a location at the education campus in Heilbronn where UnternehmerTUM and its CEO Schönenberger are also involved. In addition to his honorary professorship and his main activity as the CEO of UnternehmerTUM, he is a member of the supervisory board of Campus Founders, the startup center of the Dieter Schwarz
Foundation.