Academy for Innovators
We equip you with the skills, tools, and mindset needed to transform vision into action. By embracing the power of project-based learning, coaching, and personal development, we unlock the potential of innovators who shape our future.
Audience: students, researchers, young professionals, experienced employees, and managers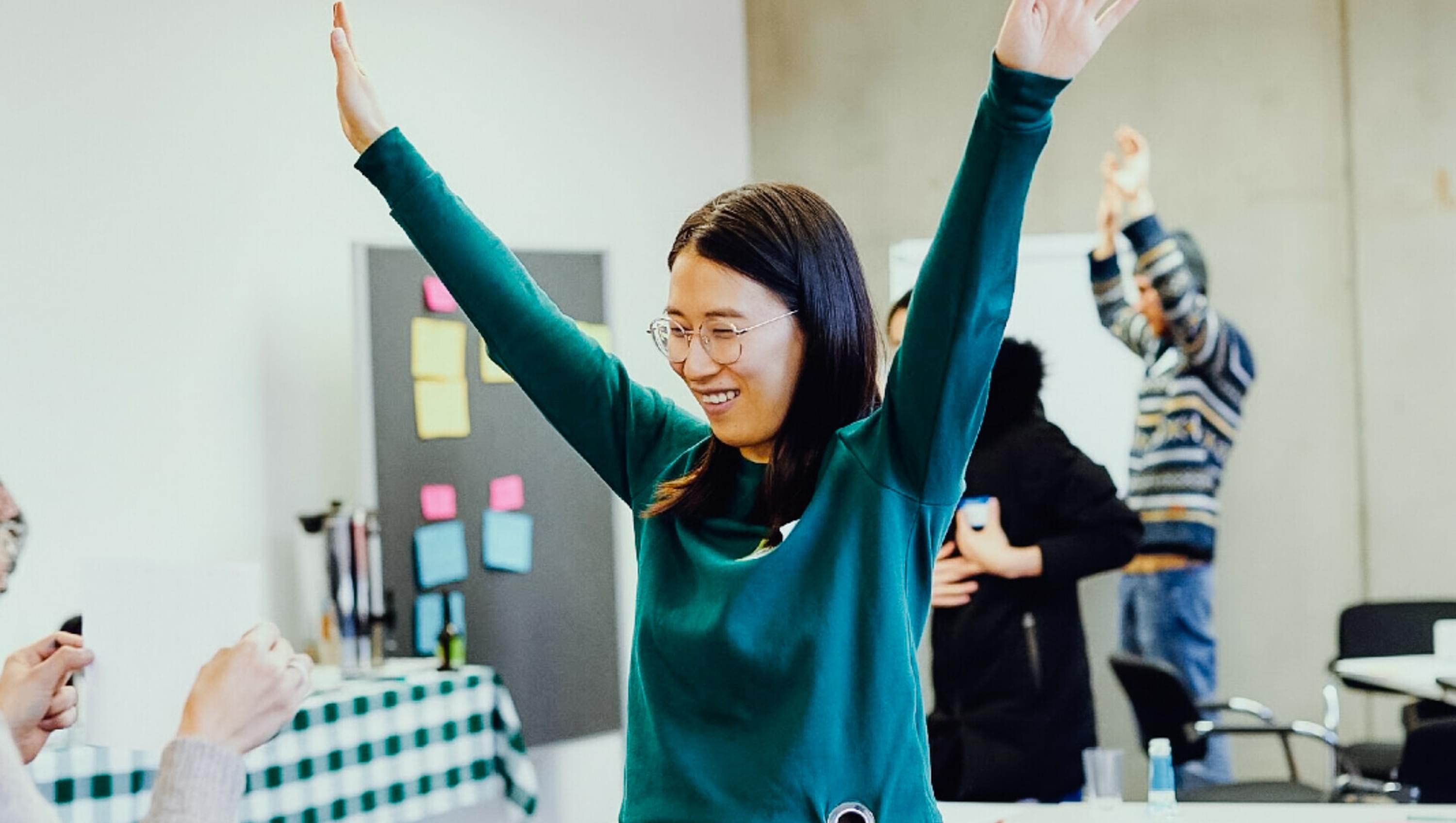 About
Since 2002, UnternehmerTUM Academy for Innovators enables innovators and entrepreneurs. We offer multiple formats which you'll find in detail on our website (below).

Dive into the Start-up Environment
Learn first-hand what innovation is about! Here, you'll meet like-minded people and successful founders while you start your first projects.
Roll up Your Sleeves and Bring Your Products to the Streets
Form a team, identify problems, and exchange views with users and potential customers—we'll provide space for you to experiment. And you'll learn to initiate and scale your business model.
Inspire and Lead Others
In our formats, you'll acquire coaching skills, accompany start-up teams, reflect upon your experiences, and establish yourselves as a coach.
Programs for Students
The combination of entrepreneurship, leadership, and technology lets you maximize your learning in these courses and training formats:
Tech Challenge
Business Plan Basic Seminar
Business Plan Advanced Seminar
Business Design Deep Dive
Agile Team Lead
Sprint Master
Technology Entrepreneurship Lab
Innovative Entrepreneurs
For Partners
Let's shape the future together: We empower your organization to implement the principle of "try, learn, and change". No matter if you take part as a group of young professionals, scientists, or corporate executives—if you're passionate about innovation, we'll accompany you on your journey.

We train your employees.
We support you in exploring innovative products and new business opportunities.

We enable you to benefit from the know-how and creativity of our talents.
We connect you with our innovative ecosystem.