NavVis was founded in 2013 to bridge the gap between outdoor and indoor digital maps. As a spin-off from the Technical University of Munich (TUM), their indoor positioning technology is the result of years of academic research.
It all started with an idea. When Georg Schroth visited the Stanford University GPS Lab in 2007, he came up with the initial concept to develop a fundamentally new approach to indoor positioning, based on computer vision. This topic became the basis of his Ph.D. research at TUM.
After breakthroughs in his research, his project received funding from the German Federal Ministry of Economic Affairs and Energy in 2011. Georg brought Robert Huitl and Sebastian Hilsenbeck on board.
In 2013, NavVis transitioned from a research project to a concrete business model after McKinsey consultant Felix Reinshagen joined the quartet of founders.
Today NavVis' digital twin platform is used by leading automotive, construction, real estate, and insurance companies. Headquartered in Munich with offices in New York and Shanghai, NavVis currently employs 200 people across the globe.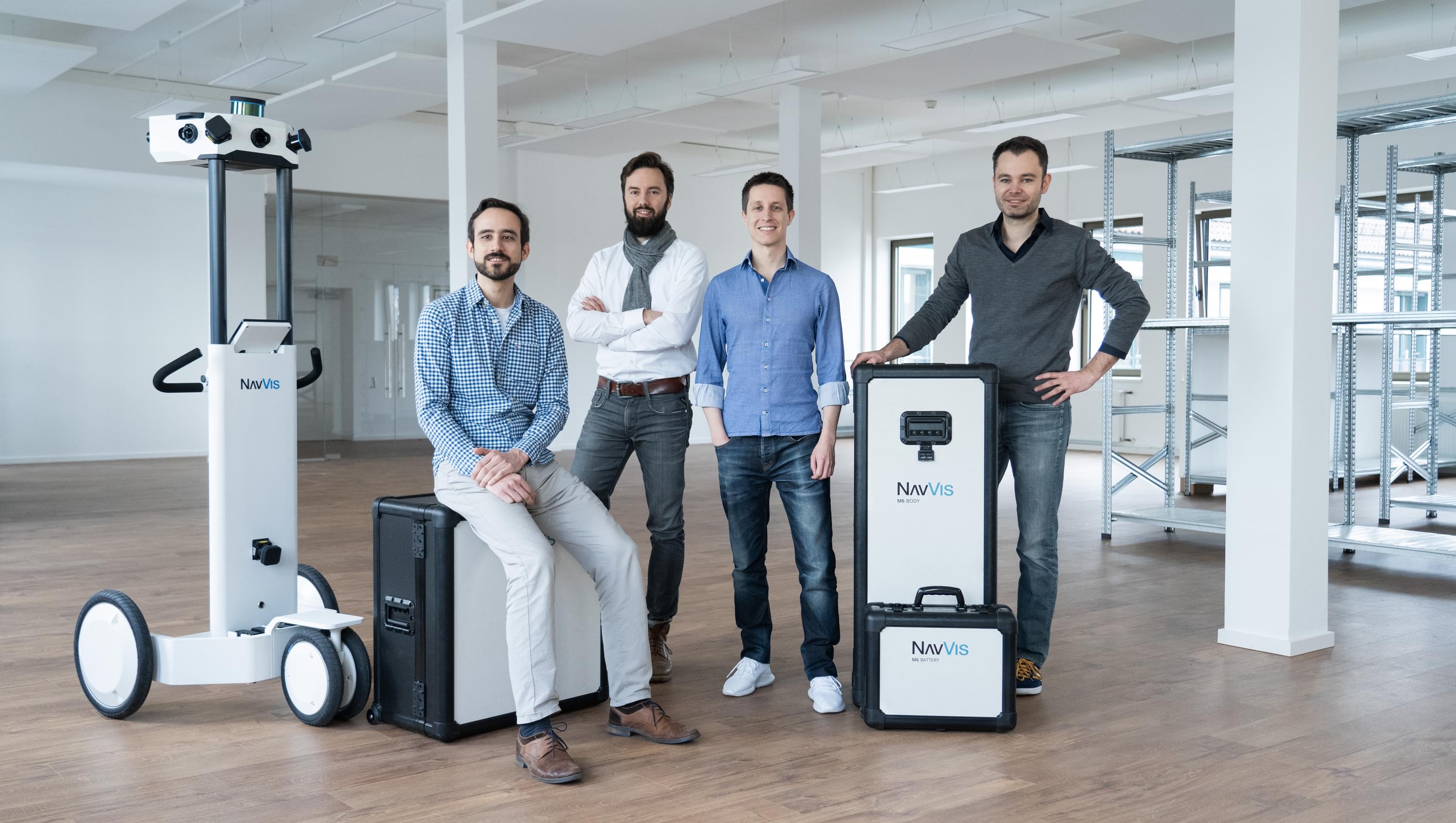 How Has NavVis benefited from UnternehmerTUM?
In addition to basic research and start-up support – like the provision of office space – TUM also played a role in most of the technical development. For example, the earliest prototypes and corporate design for the Indoor Mobile Mapping System (IMMS) were created in cooperation with the Chair of Industrial Design. The founders also participated in team-building workshops hosted by UnternehmerTUM. And the engineering team made extensive use of the facilities at the UnternehmerTUM Maker Space to build production equipment and test alternative materials.