The founders of sewts first met in 2012 as new students at the Technical University of Munich. They soon began to pursue a joint vision: to fully automate the production of everyday clothing.
The idea arose from various research projects aimed at controlling industrial robots in a novel way. Similarly to people, robots can predict such variables as to how textiles will behave and can then adjust their movements to fit these expectations. Thanks to receiving start-up consultancy, the three founders – Alexander, Tim, and Till – were able to establish their company straight after graduating. By the end of 2019, the first external investments had occurred.
Their technology enables the production of clothing to become economically viable enough to be shifted back to Europe. Which means shorter transport routes and, as a result, enormous global reductions in greenhouse gas emissions.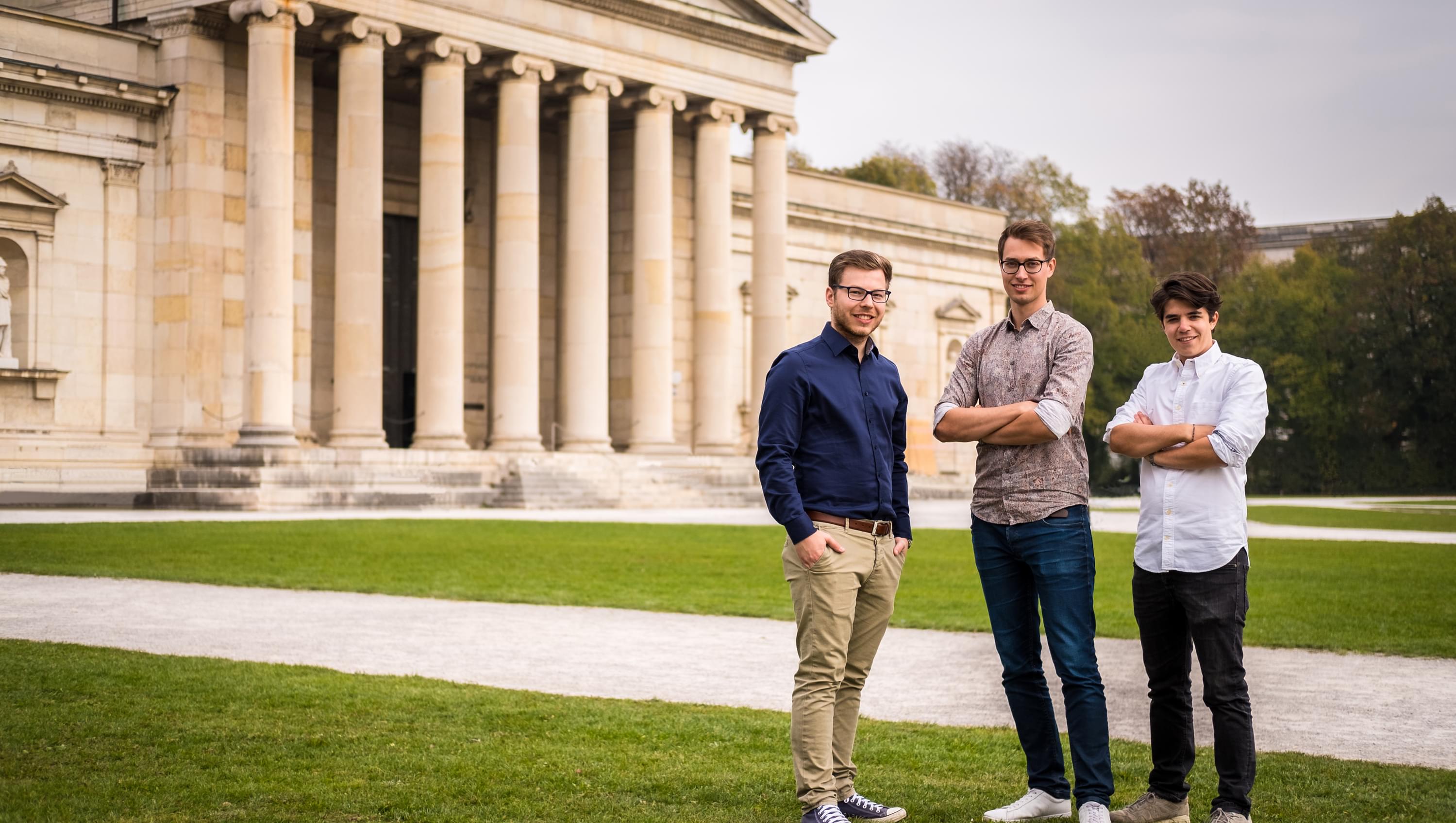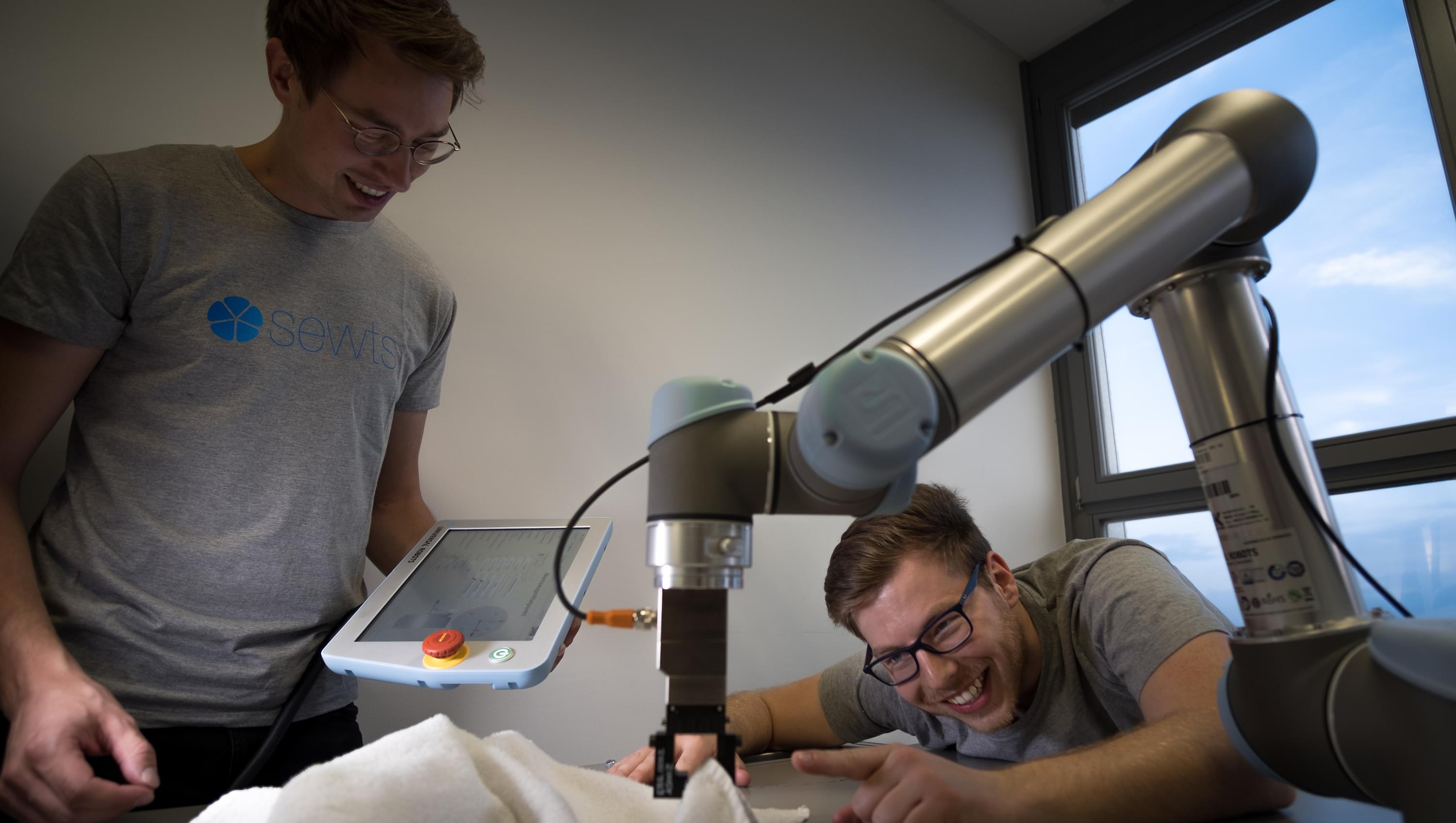 How has sewts benefited from UnternehmerTUM?
UnternehmerTUM has supported the team intensively from its earliest stage. After the initial consultation talks, the founders went on to define their first use case at the XPLORE bootcamp. This intermediate step enabled them to commercialize the first subcomponents of their technology early on. Coaching support in the context of the XPRENEURS incubator helped the founders to develop their start-up. After that, they found a first business angel through the Initiative for Industrial Innovators.