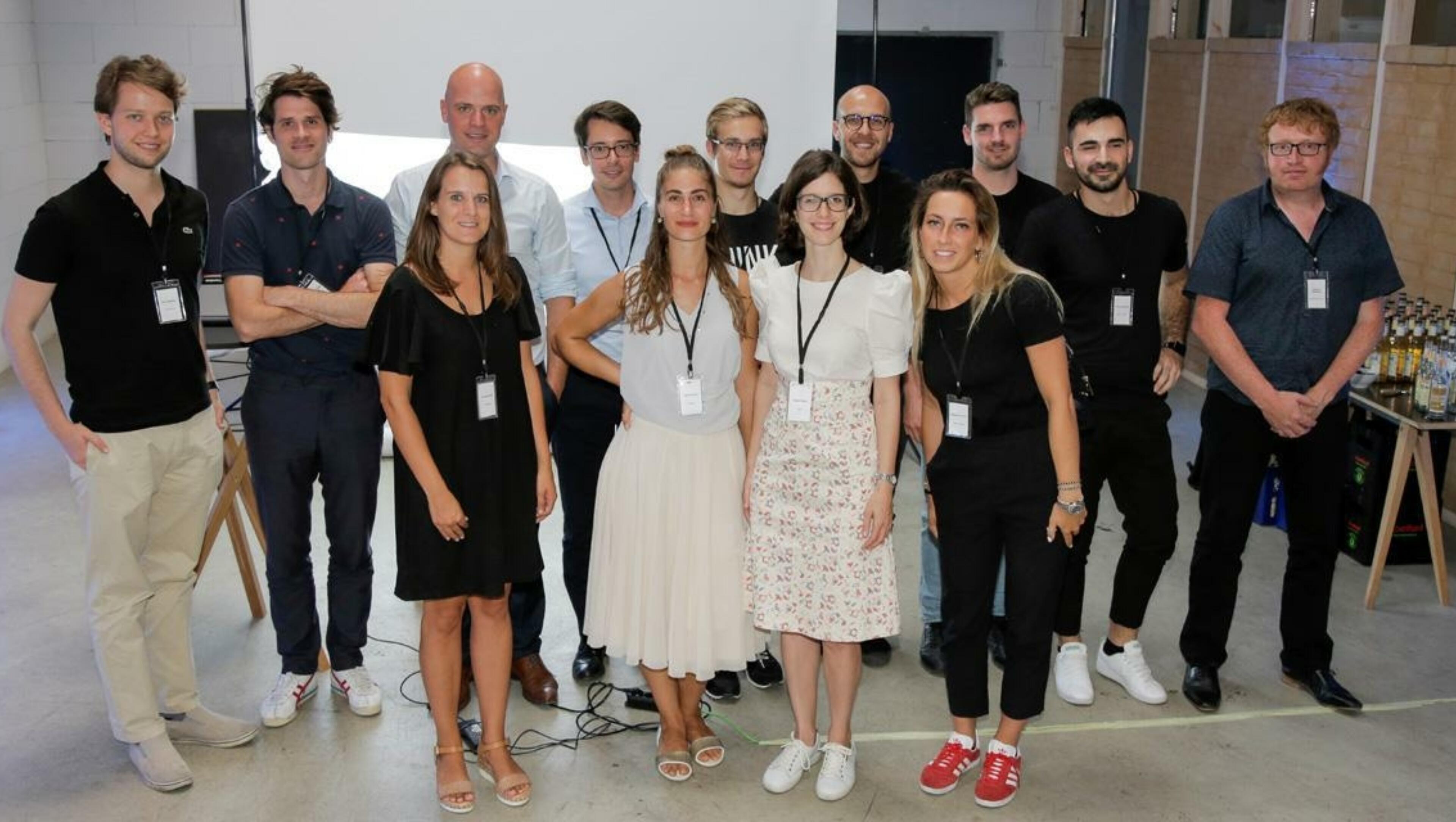 © Copyright: UnternehmerTUM / TechFounders
The future of the selected startups looks promising. Success stories of alumni companies like Konux or ProGlove prove that TechFounders' concept works.
The combination of highly individual coaching, projects with industry leaders on real use cases and a rich network of experienced mentors can give early-stage companies a massive kick-start. At the same time, the established partners can leverage the startups' solutions to further develop innovative products and digitize their traditional business models.
The startups in the overview
Beamler from Amsterdam is working on a digital marketplace for 3D printing, which provides companies with a worldwide 3D printing network.
The Italian startup Blink Travel wants to revolutionize the experiences of traveling millennials. With a tinder-like app, Blink helps people find, choose and access the best local experiences in their destinations.
Insight Perspective Technologies (IPT) enables engineers to combine their human experience with artificial intelligence to optimize manufacturing processes. By this, rework and rejects are reduced significantly.
Munich-based AR-Experts has developed an app called GINI that engineers can use to develop and perform AR-based assembly training easily and intuitively without any additional programming needs.
A precise, low-cost & high-speed localization solution for rail and autonomous driving that compliments existing position sensors to offer unprecedented accuracy, reliability and safety is provided by the Scottish startup Machines with Vision.
Israel-based VAYAVISION provides an AI sensor fusion perception platform for autonomous vehicles, based on raw data fusion of cameras, LiDARs and RADARs.
Volabo uses a new and unique technology to provide the most efficient and safest electric drives in the world, promising up to 25 % increased driving range at no extra (battery-) cost.
WunderX from Munich helps equipment manufacturers with secure data acquisition, connectivity, integration and automation to enable new digital business models.

About TechFounders:
TechFounders is a 20-week tech startup accelerator program that strategically coaches startups, brings them together with established businesses, and prepares them for the next venture capital round with a broad mentoring network. With TechFounders, UnternehmerTUM strengthens its role as a central platform for cooperation between startups and companies.
About UnternehmerTUM:
UnternehmerTUM offers founders and startups a complete service from the initial idea to IPO. A team of experienced entrepreneurs, scientists, managers and investors supports founders with the development of their products, services and business models. The experts accompany them actively with building up their companies, market entry and financing – also via Venture Capital. For industry partners, UnternehmerTUM is a unique platform for cooperation with new companies, and for expansion of their innovative strength and culture. UnternehmerTUM was founded in 2002 by the entrepreneur Susanne Klatten. With more than 50 high-growth technology start-ups each year and its unique offering, it is the leading center for business creation in Germany.