UnternehmerTUM Funding for Innovators Prototyping Grants
We support technology-based founding teams and start-ups with prototyping grants so you can turn your idea into a product. Our focus is on ventures in the field of B2B and deep tech.
Audience: early-stage start-ups and student teams
Format: prototyping grants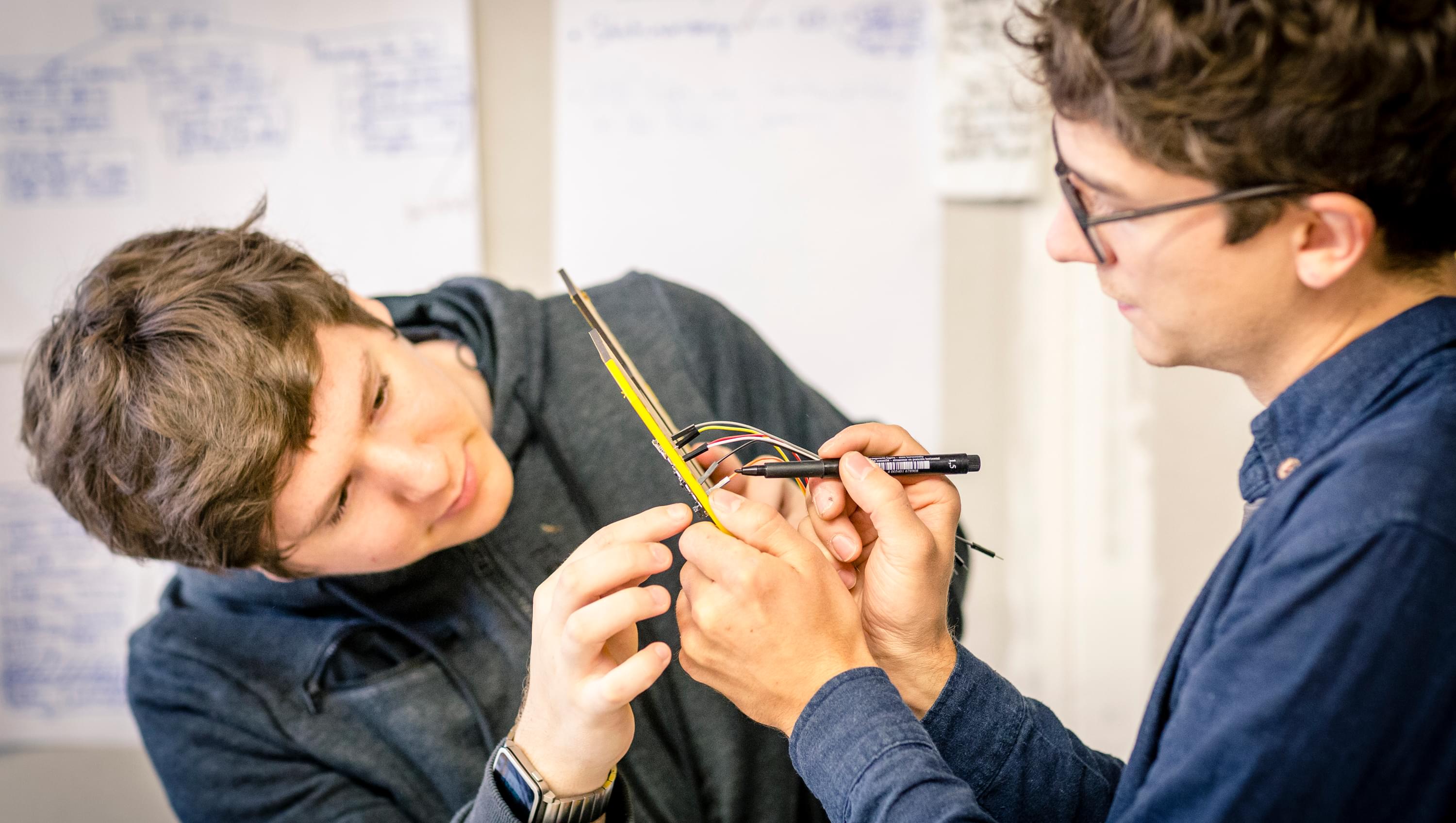 About
As UnternehmerTUM Funding, we support exceptional founding teams with deep tech solutions in B2B (business to business). You're part of a UnternehmerTUM program, the Technical University of Munich, or the TUM Venture Labs? Then secure your customized pre-seed funding that lifts you off the ground!
This is how portfolio companies benefit:
grants for early-stage prototyping projects
pragmatic and quick funding decisions based on founder-friendly standardized contracts
Our funding focus:

Scalable B2B hardware and software solutions from the fields of IoT/robotics, artificial intelligence/virtual reality, synthetic biology/medical technology and other deep tech.
Prototyping Grants
Our mission is to make prototyping easy and affordable for teams that have not yet secured financial backing. These grants give you the freedom to refine your entrepreneurial idea and prepare to form your company, including these steps:
build your first prototype or develop your product further
create or refine your business model
form your company and secure intellectual property (IP)

You can use the funding for:
prototyping material
hardware development
registering your patent
You cannot use the funding for:
marketing and PR
outsourcing product development
consultancy services
We support you with EUR 1,000 to 5,000 per grant. If that sounds like the opportunity you've been waiting for, head over to the application!
Apply
Application Period: July 5 -July 30, 2023
Personal Contact
Managing Director

Stefan Drüssler

Director Investments

Dr. Inga vom Holtz

Junior Investment Manager

Mauricio Fleischer Acuña

Junior Investment Manager

Paolo Oppelt