Founder & Team
We empower entrepreneurial teams to develop their leadership and collaboration competencies.

Audience: start-ups and companies from the tech area
Cost: depending on the respective offer, available upon request
Start: anytime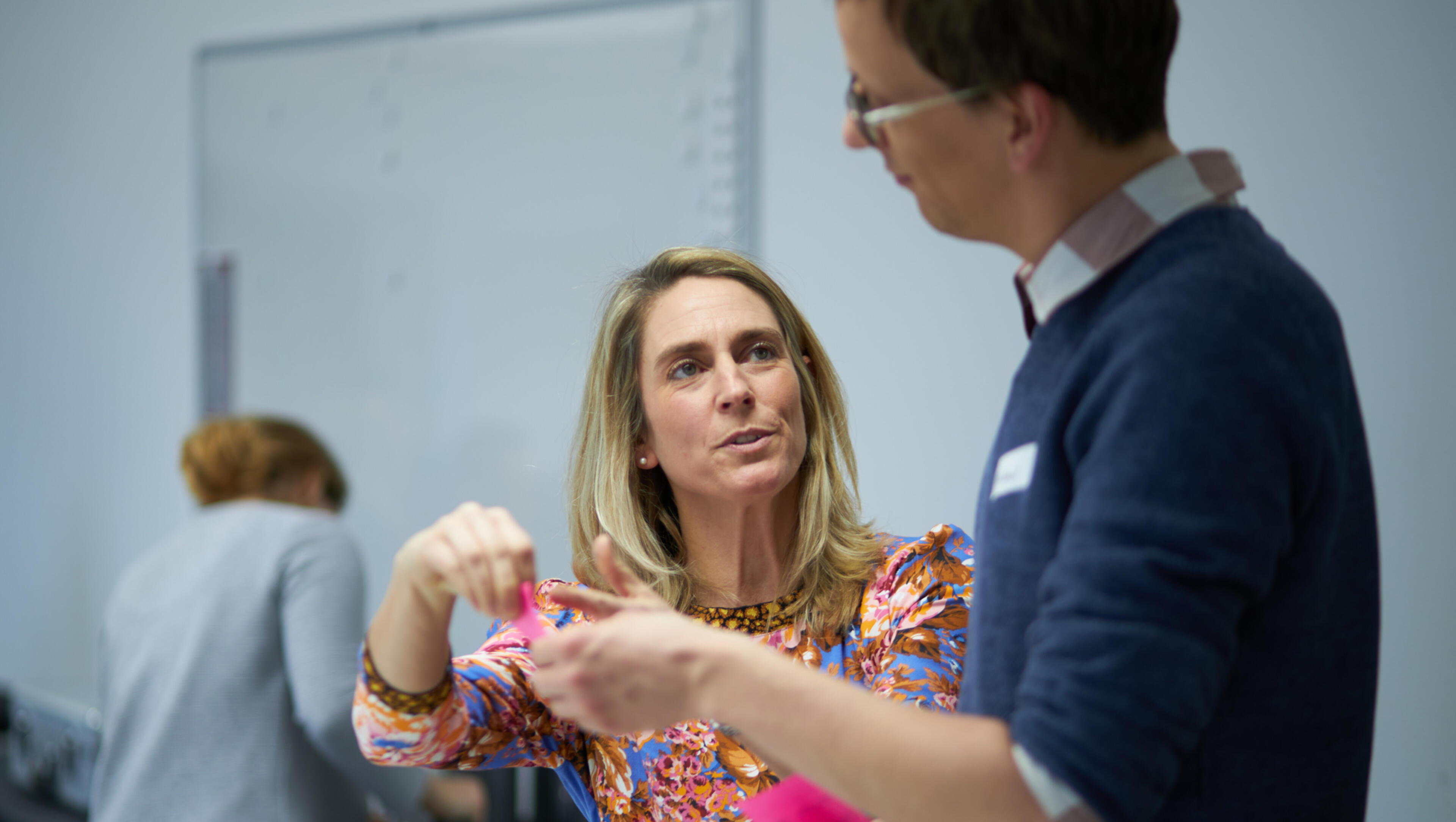 About
We support the people side of tech entrepreneurship. Having an excellent team is a critical success factor for start-ups – and it's also one of their biggest challenges. We'll help you find answers to these questions:
How can I attract the most talented people for my start-up?

How can I build teams that are goal-oriented, agile, collaborative, and powerful - also in virtual settings?

What can help me motivate people and measure their engagement?

What is my management style and how can I build a dynamic management culture?

How can I establish successful administration, labor law, and HR methods in the various growth stages?
Our holistic services for tech start-ups and companies include (remote) workshops, one-on-one coaching, and networking activities related to the following focus areas:
Talent aquisition and development, building and advancing your team, engaging employees and fostering (female) entrepreneurial leadership are some of the most relevant topics to help you grow. Our workshops and coachings combine modern business psychology theories with best practices in tech start-ups. They offer helpful tools, assessments, and guidelines.

Meet and exchange experiences with other tech enthusiasts and entrepreneurial talents in our lively start-up talents pool. You can also post your job adverts there and get the newest updates on events we host off- and online.

As part of the UnternehmerTUM network, we offer a high level of exchange in a wide variety of areas.
Contact
You can book our service at any time. Get in touch via e-mail: founderandteam@unternehmertum.de!
Personal Contact
Team & Leadership Development Coach

Doris Schönbeck

Trainer & Team Coach

Olivia Hornsmann

Project Manager & Trainer

Anna Fischer

Project Manager & Trainer

Dimitra Papadopoulou