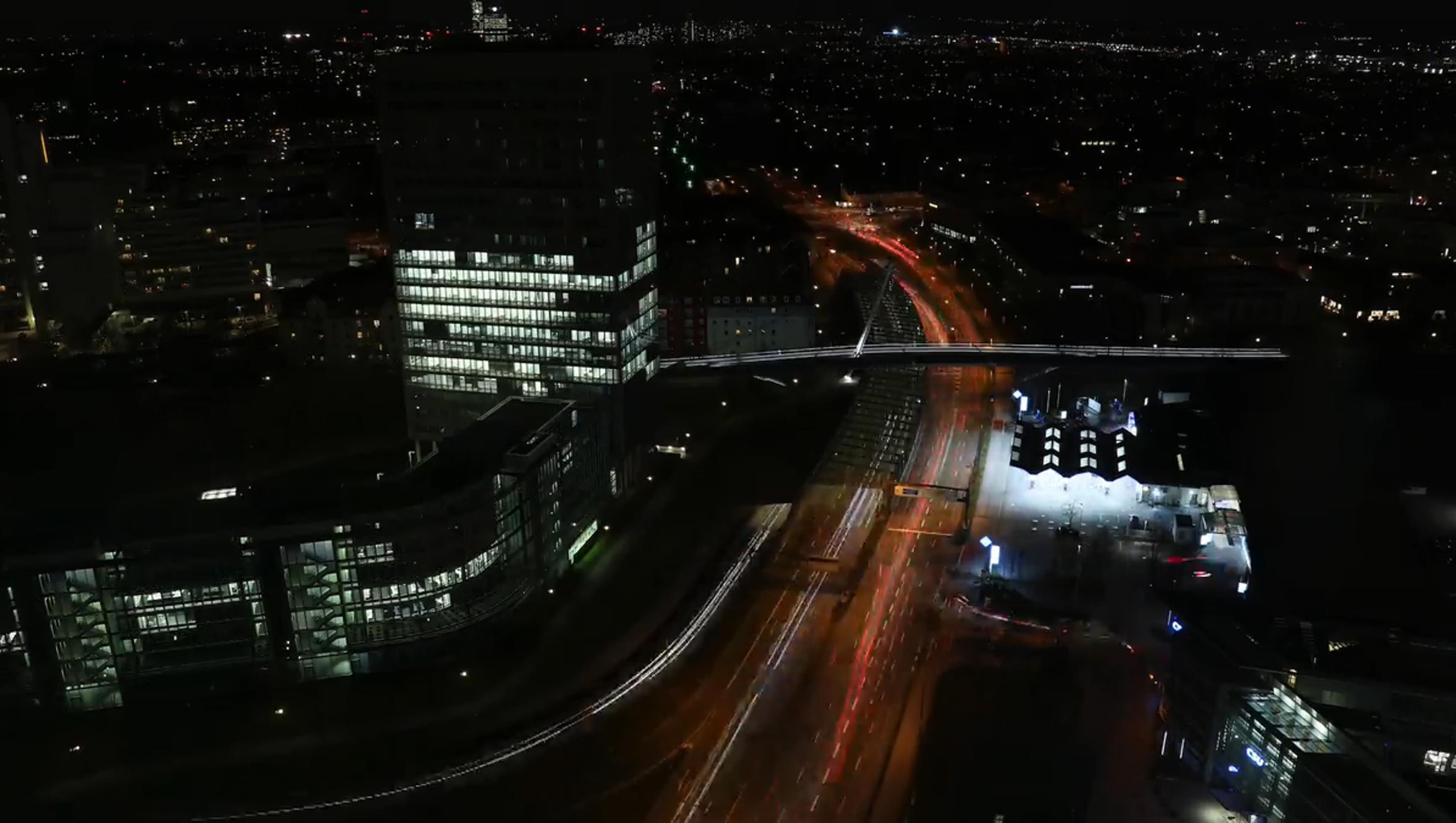 In an interview with Kirstin Hegner, Managing Director Digital Hub Mobility, we found out how the initiative came about and what exciting projects have already come from it.
Kirstin, what challenges did the Digital Hub Mobility face when it was first created in 2017?
In 2017, we started out with the Digital Product School as the most important format of the Hub. The partner companies involved in that sent employees to us on a full-time basis for three months. The goal was to develop new mobility concepts in agile teams and as a start-up. Much of this was very unusual for these established companies – to deploy team members for such a long period of time and to experience that this is a gain rather than a "loss," for example. And that players from competing companies, such as BMW and Mercedes, can work together in a team and tackle a topic collaboratively.
From my personal viewpoint, the biggest challenge was that we had to pull off so many different things all at the same time – to make the hub known, develop a vision, better understand individual companies' objectives, achieve credibility in terms of content, acquire and introduce new team members and a whole lot more.
And yet that's precisely what's so exciting about this kind of situation!
You see the Digital Hub Mobility as an experimental platform for urban mobility concepts. Can you be more specific about what that means?
As far as I can see, our new "citizen mobility" concept is unique because we're working on it with cities, currently Munich, as well as companies and start-ups, to solve the mobility problems of city dwellers. We identify a problem and then specifically seek out a start-up that can provide a solution.
Then we go on to carry out a concrete experiment. Since the city is granting the necessary permissions much faster than usual, for instance for installing sensors at crossroads, we're able to carry out the experiment quickly and reach results that can be swiftly rolled out in the next stage.
For instance, we tried to find out whether people would be accepting of parking zones for e-kick scooters – if they would use these zones – so scooters wouldn't be left all over the place on the sidewalk or in public spaces. And in fact, the zones were very well received! The start-up Upride immediately developed a "smart" version of the parking zone, which enables the city to give a targeted incentive for using it.
We always work with agile sprints, which means we adjust our approach to the current problem in a swift and targeted manner. This kind of collaboration between companies and start-ups with the City of Munich is truly unique.
What are Munich's biggest mobility challenges?
Munich is Germany's infamous traffic jam capital – drivers were stuck in traffic for a total of 87 hours in 2017. This situation is caused by the 400,000 commuters going into the city and 200,000 commuters driving out of it every day. Many of them take the Mittlerer Ring road to get onto one of the six highways leading in and out of the city. Munich's public transport may be excellent compared with many other cities, but there's no circular subway. Which is why many people go by car to get from A to B in the city's outskirts. Because otherwise they'd have to take public transport through the city center which would just be too time consuming. And finally, half of all the trips of under 5 kilometers that are taken within the city of Munich are all by car! Too many cars are left parked in the streets, unused, because public space isn't priced properly. It's not a popular subject, but we'll have to redistribute public space for the benefit of active mobility – and at the expense of parked cars.


What kinds of solutions have already made it onto the market?

Many of the ideas that have arisen from the Digital Product School are on their way to product development with our collaboration partners, which means we can no longer track them. A great example is Moovster, a BMW spinoff from last year: Mario Lochmüller from BMW developed an app in collaboration with Adidas in the first DPS batch – it's for motivating employees to ride their bike to work rather than coming by car. After a second phase with BMW's inhouse incubator, Moovster entered the market with an offer that organizes and administers a company mobility budget for employees. The app, which was developed in the DPS, is a core element because it motivates people to actually make use of the budget.
When you look into the near future, what direction do you think mobility in the city will take?
There's a lot going on in many German cities. The objective is to shape mobility in a more sustainable and more active manner.
Before the coronavirus, sharing was an important part of this. How that's going to develop is hard to predict right now. It's become abundantly clear over the past two weeks that working from home reduces traffic. We're hoping that companies that haven't used this instrument up until now will change their approach in this respect. It doesn't have to be extreme, but just one day of working from home per week reduces car commuting by 20%!
I also think we'll end up redistributing the spaces in our streets – since we can't simply increase them – for the sake of active mobility and a better quality of stay. In other words: less metal, more green.
That's what we're working on in the Digital Hub Mobility, and this is our vision:
Sustainable mobility for all in a livable city.
Thanks for the interview.
About Digital Hub Mobility
UnternehmerTUM is Digital Hub Mobility and thereby part of the nationwide Digital Hub Initiative that was launched by the Germany Ministry of Economic Affairs and Energy in 2017. Across 12 networked locations, established companies are working together with innovation drivers from the start-up scene and the world of science. Munich offers the unique UnternehmerTUM ecosystem as the ideal basis for digital mobility innovation going into the future.
Bring mobility solutions forward.