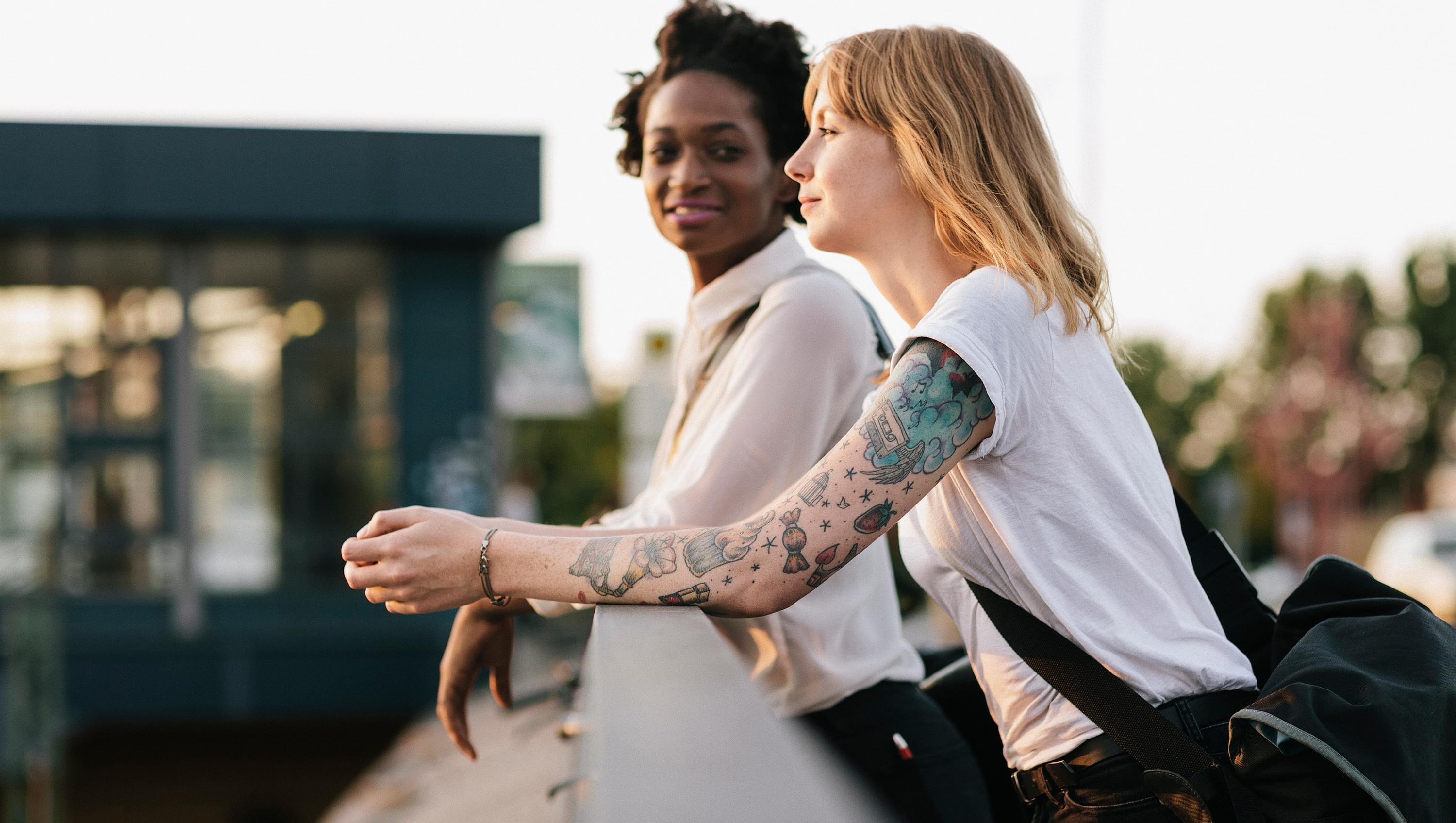 Why is the topic of gender-specific mobility planning important? How can we plan non-exclusive mobility services that are in line with the needs of all members of society? What does gender- specific mobility planning even look like? The meetup "Gender-specific Mobility Planning" tried to find answers.
We, at UnternehmerTUM – together with Acatech and City of Munich (Department of Mobility) – believe that awareness is the first step to change. As part of the broader project "Women in Urban Mobility", we are paving the way for change to happen: Therefore, our first Munich meetup provided enlightening results!
On June 16th, we gave the stage to several outstanding women in the field of mobility to share their insights on the above-stated questions with a view over the smart cities of the future. But that wasn't all. In a thought-provoking panel discussion they left us further wondering about the reality of the mobility conditions in our own daily routines. Are they safe? Suitable for everyone? Gender-sensitive?
Probably not. Or at least not as much as they should be.
Mobility planning still centers around accommodating the mainly car-centered mobility needs of men
As a longtime director at DLR Institute of Transport Research, Prof. Dr. Barbara Lenz had quite a lot to contribute. Having already extensive experience in the matter, she didn't hold back from shattering the glass ceiling between social stereotypes of women in mobility and the reality of their user experience. You might be surprised to find out that whilst men above the age of 20 travel significantly more kilometers per day than women do, the average travel time of both men and women is about the same (1 h. 37 min. and 1 h. 32 min. respectively). What sounds like the beginning of a riddle, actually marks the first of a series of problems: Women have much more complex mobility patterns, which means they need a much wider variety of mobility services to navigate their day-to-day lives. And yet, mobility planning still centres around accommodating the mainly car-centered mobility needs of men.
As equal members of society, it is only right for women to take equal part of it and be able to go about their days just as safely and efficiently as their male counterparts. It is therefore not surprising that all panelists seemed to agree on one main thing: We need more gender-inclusive research in the field of mobility!
Elisabeth Nagl, Project Associate for Mobility Concepts at the City of Munich, explicitly drew attention to the necessity of having discussions on the importance of gender-specific mobility planning like these more often. Whilst it may sound complicated to some, Elisabeth managed to bring it down to a quite simple but significant fact: The more diverse the employees of the cities and mobility services are, the more inclusive the mobility systems will become. Her greatest hope is thus for women and other gender groups as well as people from different sectors and with various backgrounds to get more involved and take a deeper interest in the role of the gender perspective in order to make cities more liveable for everyone.
To raise awareness, Professor Lenz suggested to look further beyond our current field of topic and dig out the root causes of the gender imbalance not just in urban mobility, but in any other aspect of life. Such as ever-persistent division of gender roles in the labor market and the family, the gender pay gap, differences in socioeconomic status, just to name a few.
Gender-specific city planning is life-friendly city planning and should not be limited to cars and other means of transport only. That is what Franziska Weiser imparted to our curious guests furthermore. She shared immensely valuable insights and lessons learned from her own work as a founder and CEO of the mobility platform Carré Mobility, confirming Barbara Lenz's statement that there is indeed much more to mobility patterns than what meets the eye. To grow aware of all factors at play when designing gender-specific mobility solutions, we need to be ready to try out new things than the obvious ones and do things differently than how the industry's big players currently do them. With that being said, Franziska urged women to become more bold in building the cities of the future and simultaneously enabling the transition to a more inclusive and sustainable world.
Kirstin Hegner, Managing Director at Digital Hub Mobility, supported this notion by adding that she would love to see more female founders get into the start-up scene. Who better to anticipate women's needs than women themselves? As an experienced strategy consultant, Kirstin sees firsthand the importance of having female entrepreneurs in conference rooms and meetups, where their work is being promoted and shown as an example to other big or small business ventures. She is certain that by closing the gender gap in urban mobility, service quality will improve not just for women, but for everyone – including children, elderly, and, obviously, men.
At present, however, the clear-cut needs and requirements of female users are still being overlooked in numerous areas of life. On that note, we are greatly thankful to all panelists, who took part in our meetup and helped start a ripple of positive change in the field of mobility and for the future of our cities.
We give a standing ovation to Carolin Kruse, Managing Director at AEM Institute, for moderating the event and making a memorable start on our currently running meetup series on the value of diverse perspectives in urban mobility.
In order to make a change, we need more people willing to explore and understand. We need you.
Check out our website for upcoming events.
Barcelona meetup on September 27, 2021
Workshop "Empowering women in urban mobility to go beyond!" on October 7, 2021
Workshop "Design Thinking" on October 8, 2021
Munich meetup "Female Leadership - how attractive is the mobility sector for female talents?" on October 20, 2021
Sign up for our newsletter.