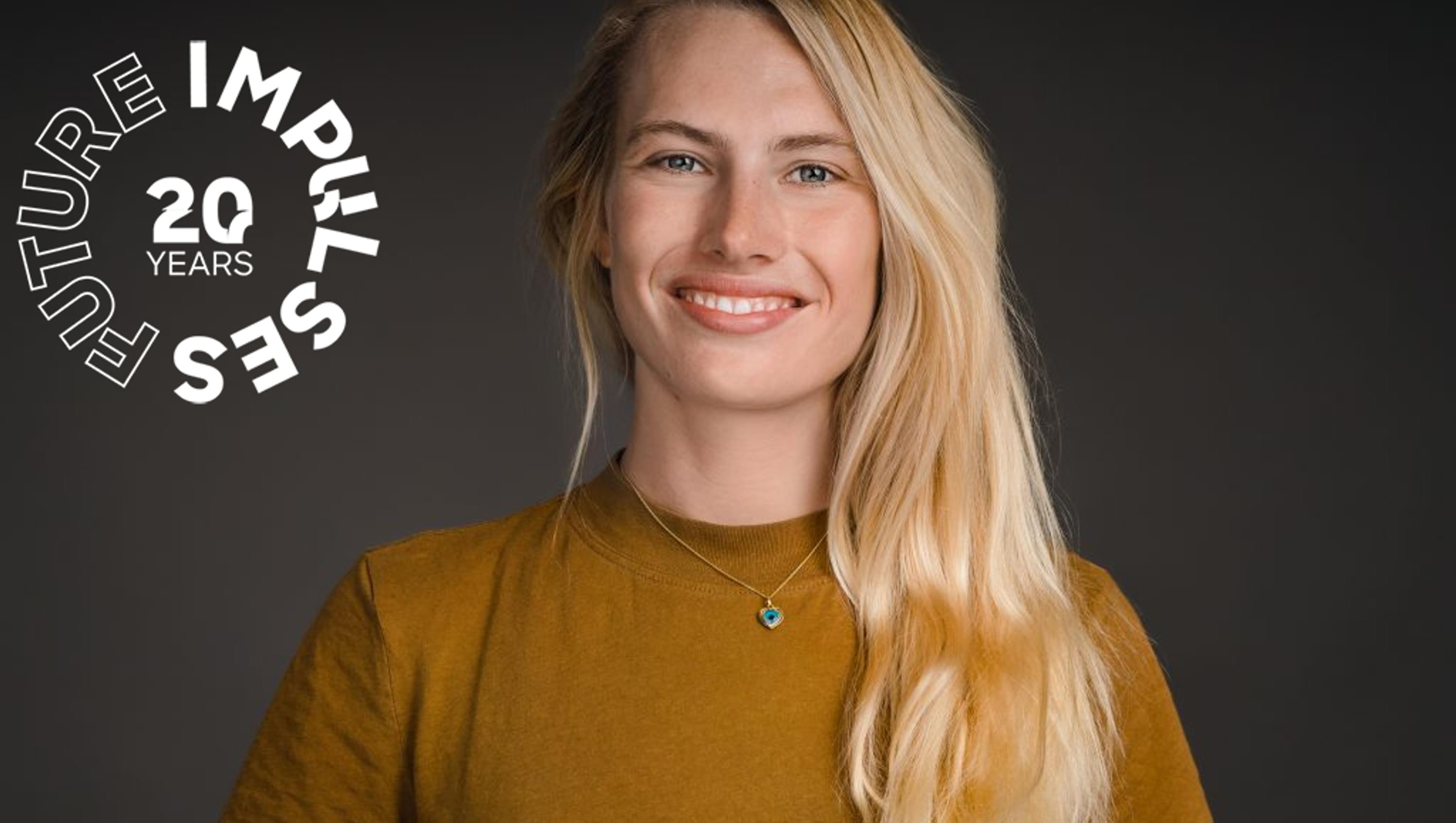 © Copyright: Julia Roblick
The RESPOND accelerator program by UnternehmerTUM and the BMW Foundation Herbert Quandt supports start-ups around the world in accelerating sustainable business models, driving innovation and managing their businesses responsibly. We wanted to know from Program Manager Julia Rohblick where the international start-up scene stands on the topic of circular economy and how concepts on this are integrated into their own business model.

Please introduce yourself briefly: Who are you and what is your role at RESPOND?
Hi, I'm Julia and I've been with UnternehmterTUM for about a year and a half as Program Manager responsible for the Impact Accelerator RESPOND. Originally, I studied law and economics and gained experience in high-growth tech start-ups and corporate innovation. In doing so, I was not convinced by the way business activities were carried out - hyper-fast growth and short-term profit maximization. I was looking for a holistic approach to solving global challenges, so I specialized in sustainability and social entrepreneurship during my master studies at Nova SBE and also worked as a probono consultant for NGOs and social start-ups. At TechFounders and UnternehmerTUM, I drive sustainability topics and ensure the smooth running of the RESPOND Accelerator.
I am primarily concerned with finding the right start-up solutions and teams that have great potential to change the system and promote a circular and regenerative future. I assist the founders in the process of scaling and try to find for them the best possible connecting points for synergies in our ecosystem.
At RESPOND, you promote sustainable business models around the world. Can you see a trend towards the circular economy in particular?
We have been looking at sustainable business models around the world for several years and have seen a strong trend towards the circular economy, especially recently.
It is true that many "sustainable" or "green" start-ups still dominate the market, trying to make processes or products more efficient and thus also save resources. However, the share of green start-ups that are focused on sustainable transformation of industries and thus pay into the circular economy is growing. Particularly trendy in the field of the circular economy is the alternative materials space - i.e., start-ups that begin at the beginning of the value chain. Here, on the one hand, completely new, innovative materials are created that are, for example, completely biodegradable - free of pollution and waste - based on approaches such as waste-to-resource, such as our program start-up traceless. Others focus more on reselling materials that are already in circulation to extend the life cycle. To make circular input materials accessible on a large scale, they often rely on the marketplace concept, such as the start-ups cirplus and Concular.

Why is this topic becoming increasingly important for start-ups?
From an ecological perspective, we are currently at a crucial point. Issues such as resource scarcity, ecosystem degradation and increasing concentrations of greenhouse gases among our biggest economic and societal challenges that we have to face.
That's why we are currently moving very strongly toward a more sustainable and climate-neutral economy. Sustainability is therefore no longer a niche topic. Due to pressure from external stakeholders such as regulators, consumers or capital providers, the topic is becoming relevant for companies of all industries and sizes, and thus also for start-ups. The circular economy plays a crucial role here, as it is an enabler for both sustainability and climate neutrality. Setting up as a start-up circularly along the value chain or - even better - driving innovations that enable established companies to become more circular, holds great future opportunities. The earlier a start-up addresses this, the easier it is to integrate circular principles along its own value chain. This is not only about minimizing risk, but also about attracting capital providers. Ultimately, it also pays off financially, since costs are reduced in the long term and the long-term value of products is increased.
How do start-ups best integrate circular economy goals into their business model?
Start-ups that have not yet dealt with the topic should first get to grips with all the terminology and the science behind it. After that, it makes sense to do a deep dive into your own value chain to find out where you can turn which levers – starting with product design, through production, use, reuse and recycling. So you try to define targets along the value chain that offer the greatest possible potential such as:
Shifting to circular product design

Using resource-saving inputs

Optimizing product use, e.g. through sharing offers

Maximizing life span of products through repair

Collection, reuse or recycling of products
The most important thing to remember is to start with small projects and proceed incrementally. The focus on a goal should be from the beginning before product data collection or product tracking, so that there is transparency on how long and where the products are used in order to bring them back into the supply chain through reverse logistics.
What can politics, business and society do to advance the circular economy?
At the political level, a uniform and binding political and legal framework should be created and communicated, especially when it comes to the issues of standardization, definitions and criteria for circular products. Consideration should also be given to the introduction of a minimum standard for the recovery of products and recycled content in end products.
On a social and societal level, education and knowledge transfer as well as further and advanced training play a central role. From schools to universities to employers and industries, continuing education options on the topic must be available so that a broad shift in thinking can take place.
On an economic level, the establishment of industry alliances for the circular economy and the creation of overarching innovation spaces would be particularly useful. If different players such as start-ups, established corporates and family businesses along the supply chain come together to exchange ideas, the development and scaling of circular business models can be greatly facilitated.
At the end of the day, however, it is important that all levels exchange ideas, learn from each other and work together. Because transformation is only possible hand in hand.
Thank you very much for the interview!