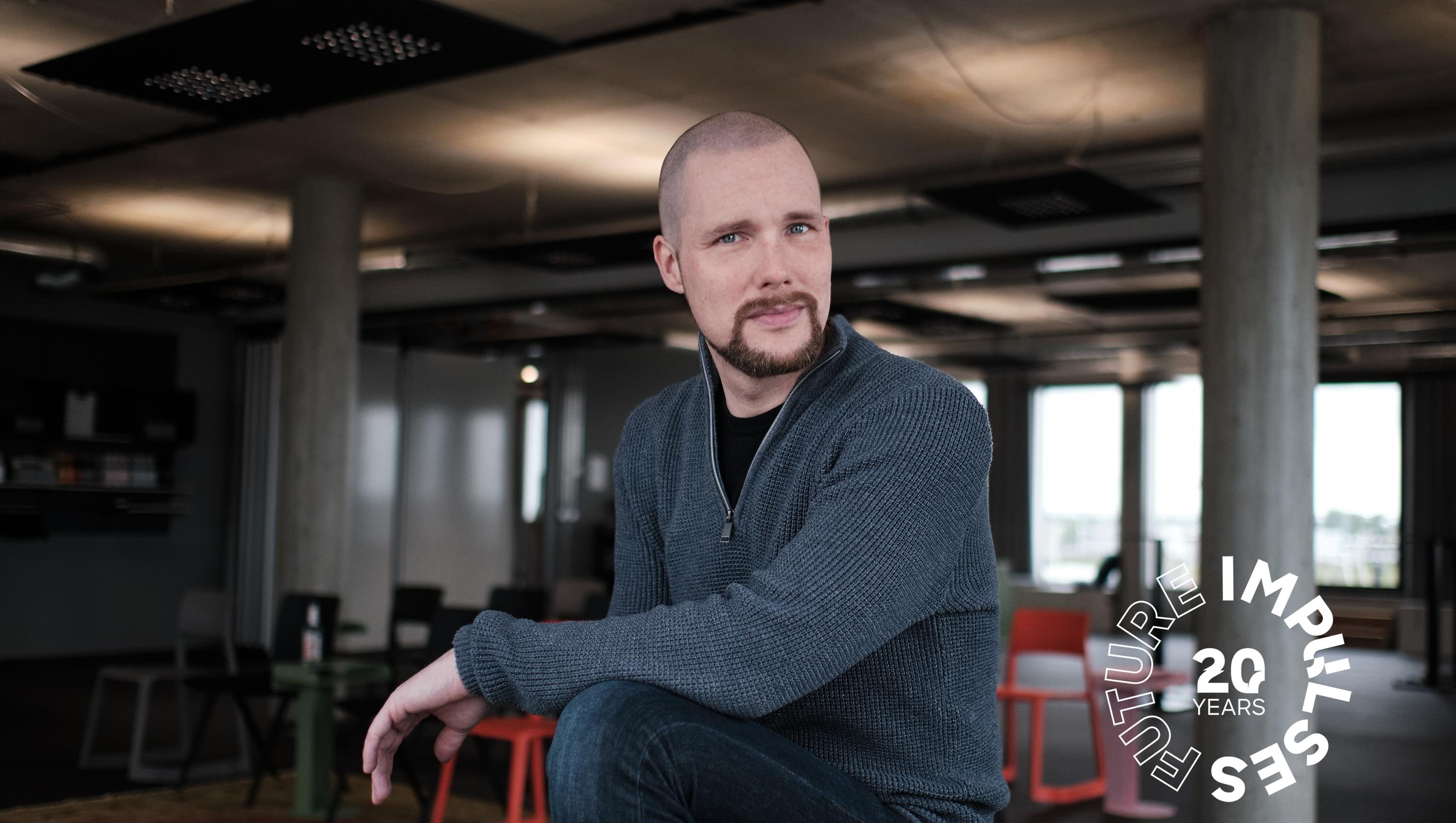 © Copyright: Julian Beekmann Fotografie
Jonas Andrulis, founder of Aleph Alpha, is regarded as one of the hopefuls when it comes to establishing artificial intelligence as the most important key technology in Germany and Europe. In an interview, we talked to him about the path to world-class artificial intelligence.

How can Europe shape the AI revolution?
Currently, knowledge about novel AI technology is consolidating, characterized by extremely large models for language (GPT-3) and multimodality (DALL-E2) in the USA and China. Possible applications of these models are transformative: information-based value creation processes can be rethought - a new industrial revolution is emerging and this new AI will take on enormous importance as an enabling technology. There is a danger that Germany and Europe will merely become customers of US innovators or China. This would deprive us of the opportunity to help shape the upcoming change. To avoid another digital "Sputnik moment," as with cloud services, for example, Germany and Europe must proactively and confidently help shape the AI revolution. Only the technical competence to develop modern AI technology and bring it into application will enable us to make a decisive contribution to solving the greatest challenges in human history, such as climate change, and to help shape the future.
Where are the biggest hurdles in Europe when it comes to catching up with China and the USA?
Our universities remain world-class for AI, but many of the best graduates go to the US or to US companies. This is not just because of the Californian sun, but because of the opportunities and projects. Top researchers want to change the world and tackle the big issues of our time in a brilliant team. There have been far fewer of these projects in Europe in recent decades; investors, companies and politicians have often optimized smaller steps with shorter time horizons. Now that we are creating these opportunities here - not just at Aleph Alpha - we are attracting top researchers and engineers from the U.S. and around the world and bringing them to Heidelberg. Now we must not allow ourselves to be left behind, and continue to think boldly and strategically.


How can Europe achieve technological sovereignty and what could "AI Made in Europe" look like?
Technological sovereignty means being able to shape one's own future in a self-determined way. This starts with the function of AI: U.S. companies modify AI according to the ideas and values that prevail there, and even if we often agree with the U.S., I would like to have the option to act myself. Another essential aspect of sovereignty is control over value creation. The economic value created by a new AI generation is a necessary condition to help shape the cultural and social implications of the AI revolution for the benefit of people. If Europe remains a U.S. customer, then we will give up significant parts of the value creation.
What demands do you have of politics, business and society?
The upcoming transformation requires a continuous dialog with business and society, conducted from the highest political level. We have all the prerequisites: Academic excellence, brilliant researchers, engineers with drive, financial resources and companies in strategic positions with room for maneuver. Nevertheless, one often gets the impression that risk aversion and (often justified) criticism slow down the necessary progress. I hope that we will not let the desire for critical scrutiny and careful and correct action get in the way of shaping the future.
Thank you very much for the interview!
About Jonas Andrulis
Jonas Andrulis started with software development as a teenager and quickly developed a fascination for mathematics and structures. After studying industrial engineering at KIT in Karlsruhe and writing a thesis on Bayesian networks, he worked as a consultant in the field of AI and modeling. He successfully founded two AI software companies: The first to plan and optimize logistics, the second to optimize human-in-the-loop training and validation of Deep Learning algorithms in human-machine interaction. After three years as an engineering manager for AI research in Apple's Special Projects Group and later Siri, he founded Aleph Alpha in Heidelberg again in 2019, the third AI start-up. Since then, Aleph Alpha has raised a total of €28 million from some of Europe's top deep-tech investors with the goal of establishing independent cutting-edge AI research and enabling technology for a new kind of AI value creation process.
Copyright photo: Julian Beekmann