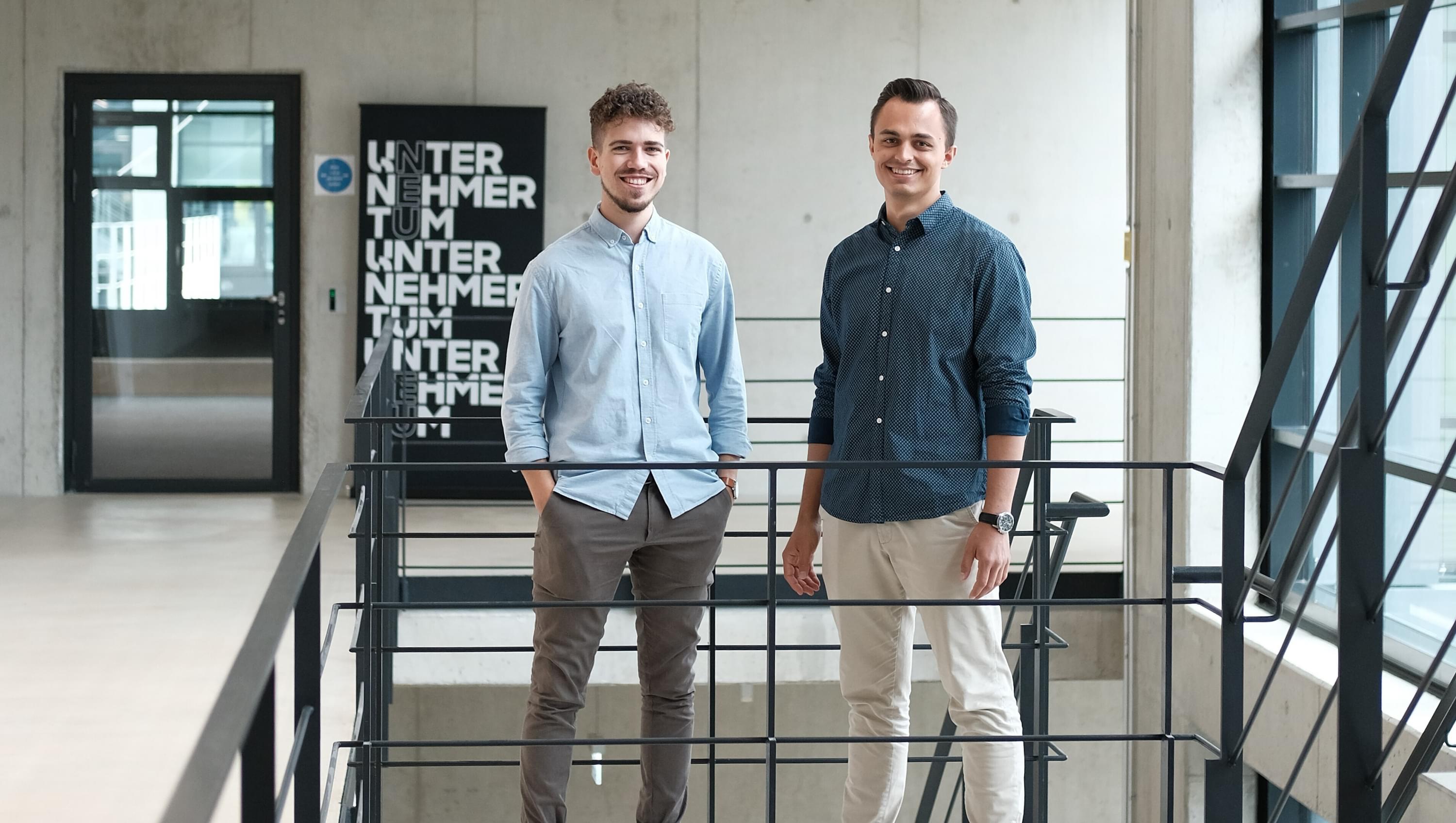 © Copyright: Jan Mittendorf, ferblick
Two young founders have ventured into industry with their start-up ferblick - with success. The young company specializes in mechanical engineering companies and offers automatic video analysis that can be used to precisely evaluate and optimize human-driven manufacturing processes.
ferblick, which is business information scientist Samuel Moreira and mathematician Jan Mittendorf, have recognized a great need of companies: to understand what is happening, why something is happening and how to improve what happens next. Because whether it's setup processes, assembly or maintenance, many processes are performed manually and optimizing and analyzing them is often complex and very costly.
ferblick automatically anonymizes and analyzes videos of work areas that have been equipped with cameras and provides process analyses for the respective production line. The artificial intelligence developed specifically for this purpose has a deep understanding of human-controlled processes. With the help of the visualized results, production lines become transparent, traceable and more efficient. For example, spaghetti diagrams and walking path information are generated and displayed completely automatically. As a result, companies are able to determine improvement measures 40% faster, implement them 20% faster and identify 25% more potential for improvement thanks to the detailed data.
From initial industry experience to your own business idea
How did the idea come about in the first place? At the beginning of his studies, Jan Mittendorf completed internships at management consultancies with a focus on digitization and IT in production. He also supported his father, who himself offers consulting services in the field of digitizing and optimizing processes in lean manufacturing. In the process, Jan noticed that his idea of Industry 4.0, as he had taken with him from his mathematics and data science studies, did not correspond to reality at all. So he and his co-founders conducted over 150 interviews with a wide variety of stakeholders in manufacturing. The Corona pandemic had just begun and many manufacturing sites were at a standstill. Many of the interviewees were sitting at home bored, so they were eager to talk to them in an online meeting. From this, the specific needs of the companies and their current direction crystallized.
It all started at UnternehmerTUM
Samuel and Jan met at the entrepreneurship fellowship Manage and More. Through Manage and More, the team gained access to other offerings such as team coaching, the Technology Entrepreneurship Lab, and the Business Plan Advanced Seminar. In early 2021, the founders were supported by the Initiative for Industrial Innovators with a prototyping grant to further advance their software-hardware solution. In recent months, they have worked a lot with TUM Venture Labs and are now also participating as a start-up team at the Digital Product School to further optimize their product there. In the future, ferblick wants to make it to a growth phase with the help of XPRENEURS and TechFounders.
ferblick on the road to success
The success of ferblick shows that the team is on the right track. They have been testing their innovation on interested pilot customers since April and have targeted selling a full product by the end of the year.
We wish the team a lot of success!
Copyright photo: Jan Mittendorf und Samuel Moreira