Passbase ticks a lot of startup cliché boxes: Founded in Silicon Valley by a young dynamic team, working 24/7 weeks and steering towards the international hot spots: San Francisco, London, Berlin, New York. Still, the founders are keeping their feet on the ground: mistakes are there to learn from, employees should think from a CEO perspective and they preserved their inner nerdyness/ a little bit of nerdyness is part of the game.
What does Passbase offer?
An "online passport, meaning: a digital identity that users can share across multiple platforms".
Digitalization is affecting more and more services, ranging from shopping baskets to medical consulting and credit investigation. Consequently, users are increasingly asked to verify their identity as with Airbnb, Uber and cryptocurrency services. Can you imagine someone who willingly verifies their identity on eight different platforms? Most likely no. This is where Passbase can solve a pain point.
Every user verifies himself once at Passbase, with a combination of ID document and biometric authentication.
The confirmation of his identity is transferred to the requested online services and is valid as a verification. This data isn't visible to the platforms, they're just informed that the identity is approved.
In times of data leaks, privacy concerns and the monopoly of large corporations that collect information, the startup prioritizes a decentralized approach to data storage and people's privacy. With end-to-end encryption, users retain their own data while platforms are ensured that their identity is genuine and Passbase, too, is not able to see the specifics. The implementation of the verification tool is possible with a few lines of code.
The beginnings: learnings from Manage&More at UnternehmerTUM
It all started in Munich. While studying at the Technical University of Munich, two of the three founders already knew: 'I want to make a difference'. Mathias Klenk und Felix Gerlach got to know each other through Manage&More, UnternehmerTUM's semester program for prospective founders and leaders. Felix started in 2012, Mathias joined two years later.
During three semesters with industry projects, cooperations with customers and input from successful founders, they gained a lot of know-how in launching a startup. The network of like-minded people is almost more important for the Passbase team, though - they still benefit from it today: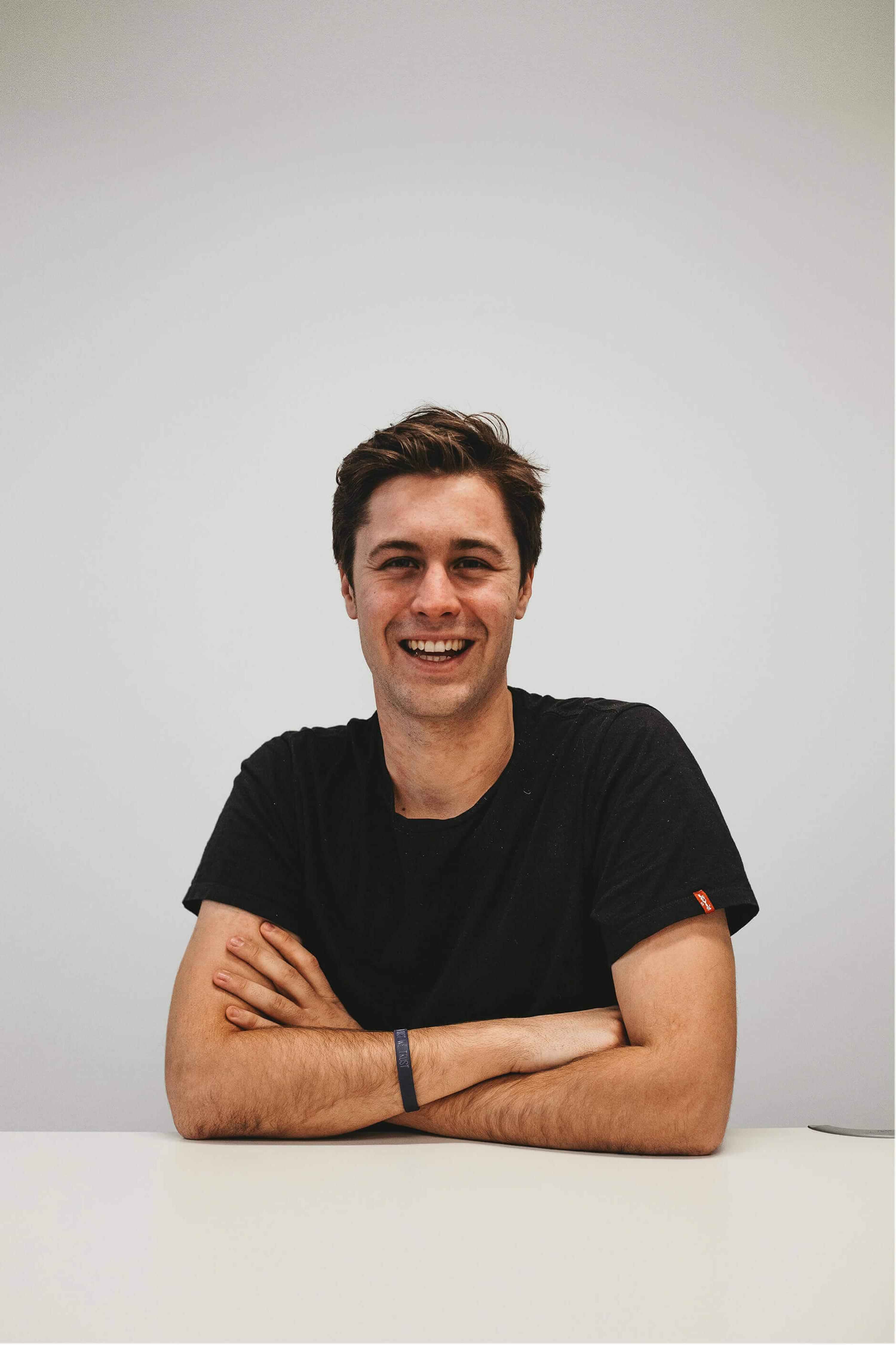 Getting into the startup scene and building the right mindset was Felix's goal right from the start. Goal achieved? Absolutely. Working on real problems with real customers laid the foundation for the things to come. Felix says: "In 3 semesters, you learn about tools that become important when you're a founder."
The founding phase: idea, problem, solution
Silicon Valley was where they launched their startup. Parallel to his job, Mathias worked with Felix on a project with blockchain technology on the weekends. Their objective: A cryptocurrency trading app that allows you to trade on various online marketplaces. Mathias' housemate Dave got on board, too. In early 2018, it got serious: Dave and Mathias quit their jobs and Felix moved to San Francisco after his studies as well. "We locked ourselves in and worked on that project. Later, we realised: This doesn't work!", says Mathias.
The hurdle they encountered proved to be the challenge that led to their current venture from August 2018 on. Users would have had to register anew for each blockchain service, a solution for all services was missing. Delivering this became the team's new mission - and the business model with which Passbase is attracting great market interest today: a verification tool that works across multiple platforms.
What happens, though, when your savings for funding the venture are used up? Then, investors come into play, as Mathias remembers:
Looking ahead
Little by little, it became apparent that there is a market for Passbase's solution. The business began to take off: In early 2019, Passbase collected 600K dollars of funding, moved from San Francisco to London and grew the team to 12 people. Tobias complemented the team as another Manage&More alumnus. "Suddenly, we got calls from strangers offering us their help", Mathias says.
Now Mathias, Felix, Dave and Tobias are setting out to establish locations in New York and Berlin. The entrepreneurial network in Munich will remain an important pivotal point for them - it's where their board meetings take place and the center UnternehmerTUM is where their roots as founders lie.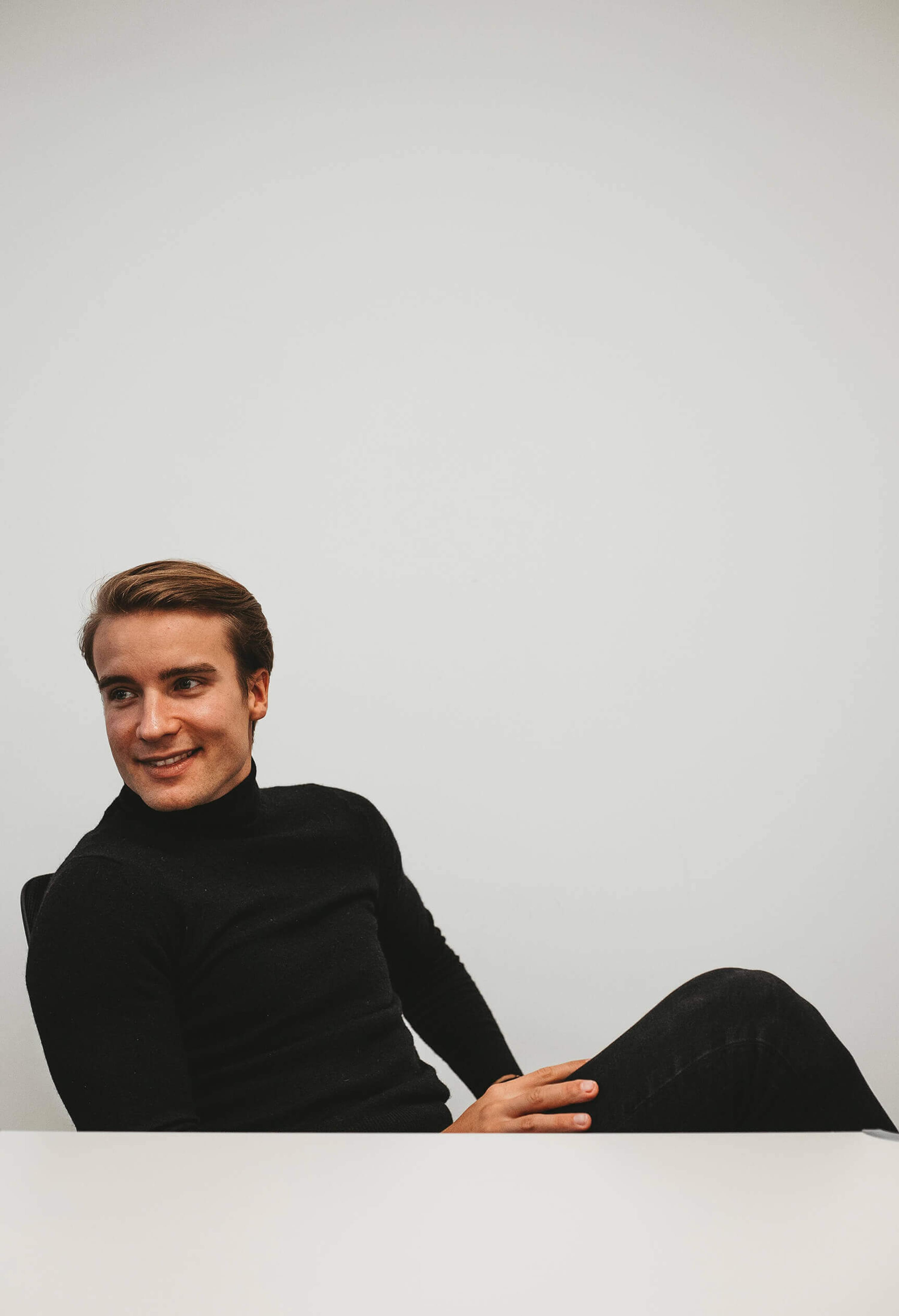 Top Tips
Make use of subsidies


Life hacks for Start-ups

Daily stand-up and weekly all-hands meetings, plus measurable goals for each time period - communication is key. This keeps everyone in the loop about what the others are doing, no problem is worked on twice and the team always keeps an eye on the objectives.
12 CEOs: "Every employee should actually feel like a CEO." All employees are allowed to contribute ideas. Instead of everyone saying yes to everything, you have a team that can select the best solutions."
Exchange: Passbase's core team is in touch with other founders on a regular basis, learns from their experiences and mistakes and keeps the network running.
Want to check out Passbase? Click to get to their homepage.