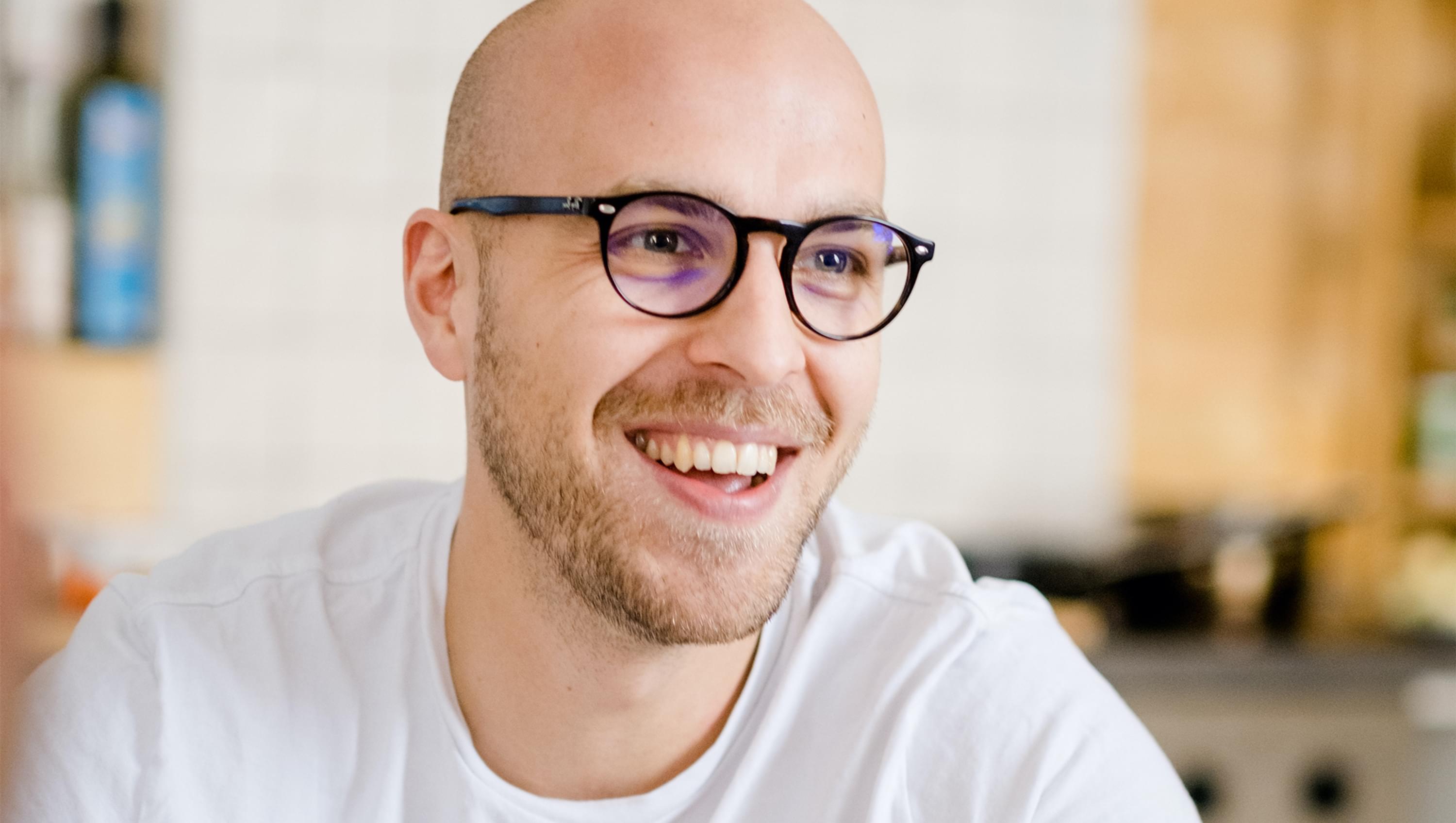 UnternehmerTUM met David Hahn, Co-Founder and CEO of remberg, a pioneering Industry 4.0 company focussed on digitizing the service of industrial machinery and equipment, to talk about the beginnings of his entrepreneurial career. Since David's Bachelor's studies at the Technical University of Munich, UnternehmerTUM has followed his career as a founder.
At the crossroads of economics and engineering, David studied his B.Sc. and M.Sc. in "Management and Technology" at the Technical University of Munich (TUM). Several reasons led him to Munich: the excellent reputation of the university, an interesting city with numerous opportunities, particularly in the automotive sector, and the proximity to his hometown near Augsburg.
David's first step into entrepreneurship was the so called Business Plan-Basic Seminar offered by TUM and UnternehmerTUM in 2013, which showed him interesting pathways for his future. It was the first time he noticed that he would like to become an entrepreneur - and his founding journey began.
The Erasmus for Young Entrepreneurs Program, short EYE, was recommended to him by his business plan coach. It was a fantastic opportunity to enrich his knowledge in starting a business, to look over the shoulder of an experienced entrepreneur in Europe and not to worry about living expenses. UnternehmerTUM, as an intermediate organisation in the exchange program, coordinates and supports the entrepreneurs from the search of the right exchange partner until the end of the collaboration. In 2014 David went off to Valencia, Spain, to work with the software company Edinn. The motivated Host Entrepreneur David Tronchoni enabled and mentored David, took away his fears of failure, and gave him assurance to start his own company.
While in Spain, David's Host Entrepreneur encouraged him to join trainings of a local accelerator program, where he connected with relevant people from the business world. Later he was offered the chance to participate in the renowned "Entrepreneurship Development Program" at the Massachusetts Institute of Technology (MIT) in Boston, right at the beginning of his entrepreneurial career at the age of 22.
After David identified his professional goal, he focused on the central qualifications needed to become a successful founder. He knew that many outstanding entrepreneurs who received venture capital funding had proven their track in some way beforehand, for example they either worked for a top-tier strategy consultancy, studied at an elite university or had founded another company before. David realized whatsoever, that it would not have to be a strategy consultancy for him. He saw the value in local institutions such as the Center for Digital Technology Management (CDTM) in Munich. Many of Germany's successful entrepreneurs are alumni of the CDTM, he discovered, providing a supportive and innovative community, and access-point to many people with lots of experiences. "The CDTM was the biggest game changer in my career. I learned that these were normal people. The difference was that at the CDTM, people are probably a little more dedicated than somewhere else and do take every opportunity to make their dreams come true. I felt empowered and thought: I can do this myself" says David. Through the CDTM, David later on went to Columbia University's Business School in New York and visited Silicon Valley. "I noticed that I don't necessarily have to be in New York or San Francisco, but that I want to build my future in Germany and support the local ecosystem."
remberg was founded by four entrepreneurs in 2018, Hagen Schmidtchen, Cecil Wöbker, Julian Madrzak and David. Together the founders decided to locate their company in Munich. This decision was based on factors which the Munich environment provides: a large accessible industrial market, a high quality of living, a supportive environment, less competition and a great network. Already in the year of its foundation, remberg was awarded the main prize for digital innovations in a start-up competition of the Federal Ministry of Economic Affairs and Energy and was thus included in the list of the Top 50 German start-ups 2018 of the start-up portal FürGründer. One year later, the newly founded company successfully closed the seed financing round with two million euros from renowned venture capital investors.
David shared his accumulated knowledge with his friends, co-founders and colleagues. To him, gaining international experience is important to broaden your horizon and to appreciate where you come from. Following his advice, his co-founders also participated in international programs such as the US Venture Program and TIE2 International Lab.
The US Venture Program, offered by TUM, enables five TUM high-tech start-ups each year to meet inspiring entrepreneurs and experts in Silicon Valley. This unique opportunity entails workshops, one-on-one pitch coaching and visits to enterprises in San Francisco and Silicon Valley.
Through UnternehmerTUM and X-Lab, the program TIE2 International Lab was set up to advance tech projects in China. Two-person teams of early-stage founders are selected to collaborate in an intercultural setting to progress their idea and knowledge in foreign markets.
David explained that he had been fortunate as a prospective founder in many situations and took chances that came along his way. An element that has always remained in his control, whatsoever, was being well prepared for meetings, events and interviews he had been invited to. This accumulation of preparations over the years has brought him to his position now and is a guiding theme throughout his life. David's successful start-up career had to do with unique opportunities. In retrospect David describes that in many situations it was not only luck but also hard work and preparation. "Luck equals preparation plus opportunity", he claims.
By now, David himself has hosted Young Entrepreneurs in the EYE program, enabling and mentoring future entrepreneurs.
In the same way as David himself received support and input, he decides to pass on this experience, mentoring and enabling Young Entrepreneurs to start their own company.